The Challenge
In 2017, the Caribbean was hit hard by hurricanes Harvey and Maria, which left a trail of destruction. Although the storms only affected a small number of islands, the extensive news media coverage caused many travellers to avoid visiting the Caribbean altogether.

The Insight
Music unites this region. Each Caribbean island has a unique flavour and rhythm to match its distinct culture and to complement unique travel experiences. Though the Caribbean as a whole had never promoted the region under one brand, Caribbean music is easily recognisable and influential around the world.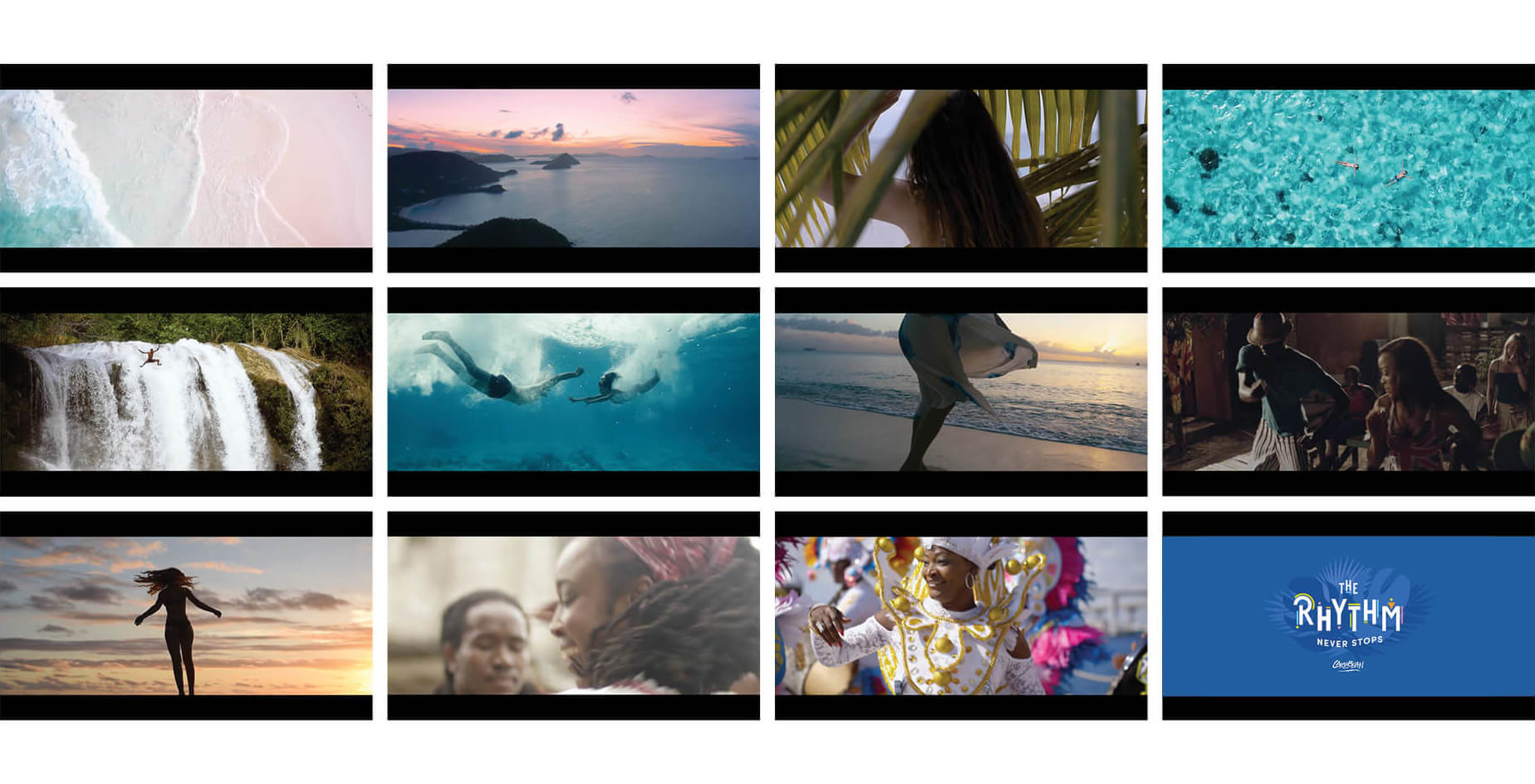 THE SOLUTION
We saw how music has been used throughout Caribbean history to preserve culture and foster resilience. Caribbean musical genres capture the diversity of the destinations in the region, and we set out to harness this for good by working together to make sure the world knows that the Caribbean is open for business and ready to welcome visitors.
We led 26 nations, their residents and leading tourism entities to join forces for the first time in history, launching a campaign inspired by a life force they all share – a rhythm that never stops.
Inspired by the Caribbean's sounds and sights, we designed "The Rhythm Never Stops" creative platform to show that nothing can hold the Caribbean down. It enticed travellers to revel in the region's incredible natural beauty, diverse cultures and hidden treasures.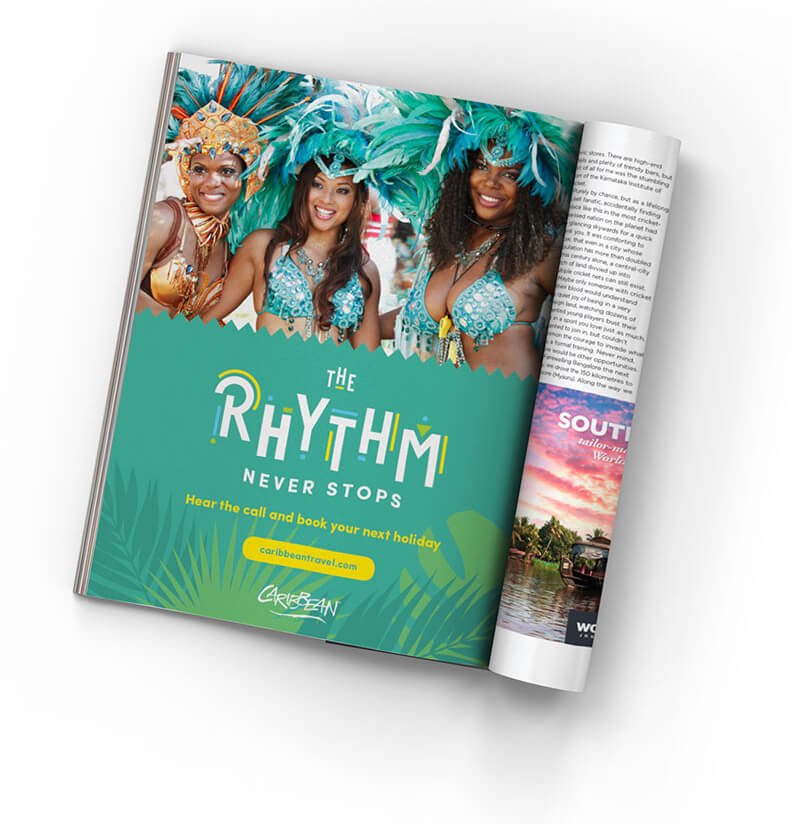 The first phase opened with a multifaceted campaign. Our hero film was spearheaded by Caribbean-born artist Major Lazer and DJ Snake, gaining millions of paid and organic views.
The video was supported by out-of-home (OOH), print, social, and digital display advertising. "The Rhythm Never Stops" also featured a digital hub initiative that allowed industry partners to assist with amplifying a message specific to their destinations while keeping the entire region top of mind.
Our creative platform used the rhythm of each nation as a universal navigator to let travellers know that no matter what happens, the rhythm in the Caribbean never stops. The Caribbean is open for business and ready to welcome visitors.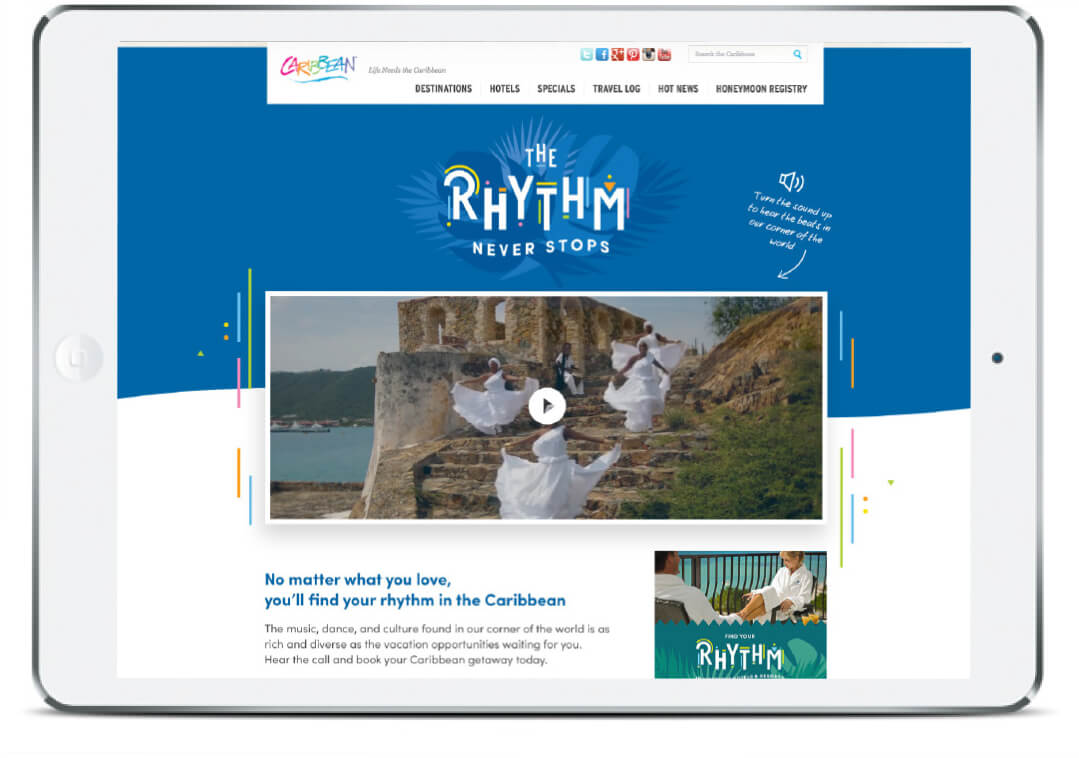 NATIONS UNITED FOR THE FIRST TIME IN HISTORY