TRAVELLING AT THE SPEED OF CULTURE
We opened our doors knowing that one fact will always reign true:
The only way to positively influence the rapid changes in both communication and culture is to travel well ahead of them.
Over the past decade, our team has developed, tested and refined our methodology and capabilities to provide our clients with the tourism success they aspire to. One that works towards a more positive future for local stakeholders and visitors alike.
Our unique style of agency and consultancy combines strategy, data and creative communications services that have led the destination marketing industry since 2009.
We believe that travel must make the world a better place and that strong leadership is the key to providing experiences that are meaningful, sustainable and valuable.
Today, we are a globally recognized leader in destination marketing. We have unleashed the potential of some of the world's most admired destination brands and lesser-known places with solutions that are innovative, useful, simple and engaging. No other agency has our depth or breadth of experience in executing outstanding destination solutions combined with a global perspective.
2009
EARLY ADOPTERS FROM THE START
Our founders recognized social media's impact on the tourism industry. Destination marketing organizations (DMOs) were struggling to understand how to leverage this new technology, which was in its earliest stages in business. Our agency began working with dozens of DMOs around the world to fill that need. Think! Social Media was born.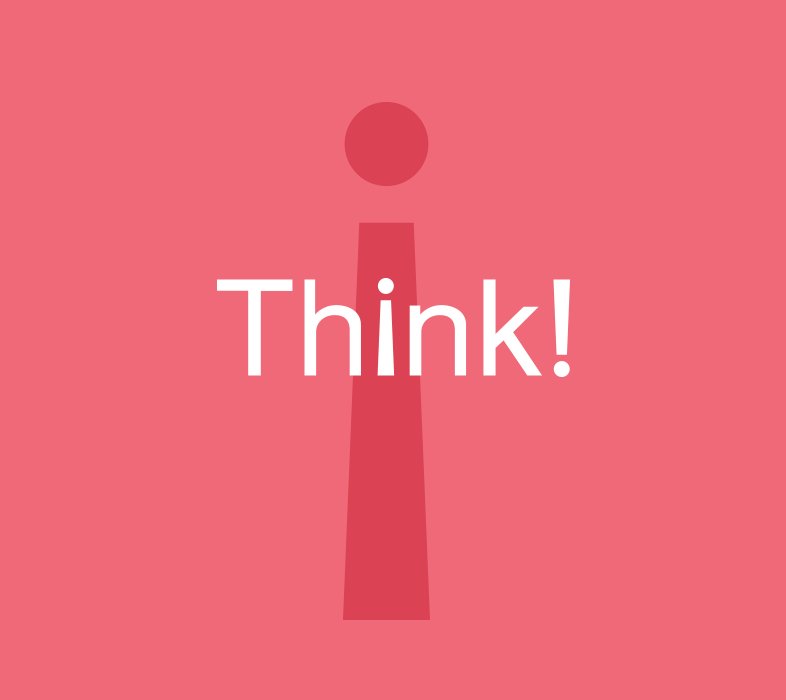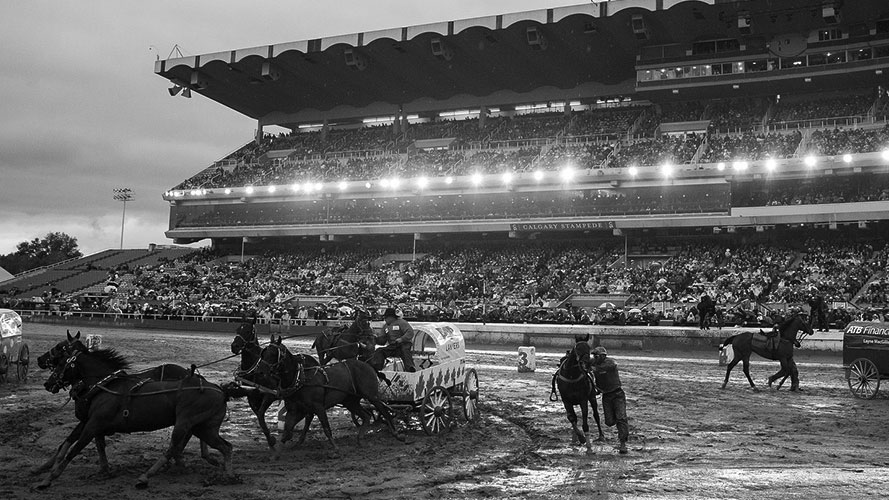 2011
INNOVATING ON THE BIG STAGE
Our agency's Super Bowl "Mystery Man" campaign for Dallas CVB was a groundbreaking success for the destination's word-of-mouth promotion. See Chief Strategist William Bakker's blog for the full story. We also brought new ideas to "The Greatest Outdoor Show on Earth" – The Calgary Stampede, where we led and implemented a social media plan, including on-site engagement and crisis communications to serve the event's 1.1 million visitors.
2012
THE CHARGE OF THE INFLUENCER
By this time, we had already blazed a trail for DMOs to work with niche travel influencers by bringing 100 of them to Flanders. We developed a unique set of selection criteria, a new way of organizing each itinerary, and metrics to measure the results. Incidentally, this was also the first time a DMO invited an Instagram photographer for an influencer trip. In 2012, we led a one-month influencer trip to develop content and brand assets for Destination New South Wales. The twist? We didn't develop an itinerary. Instead, we relied purely on the DNSW Facebook community for directions and suggestions. An MTV film crew documented part of the trip, which aired in the U.K.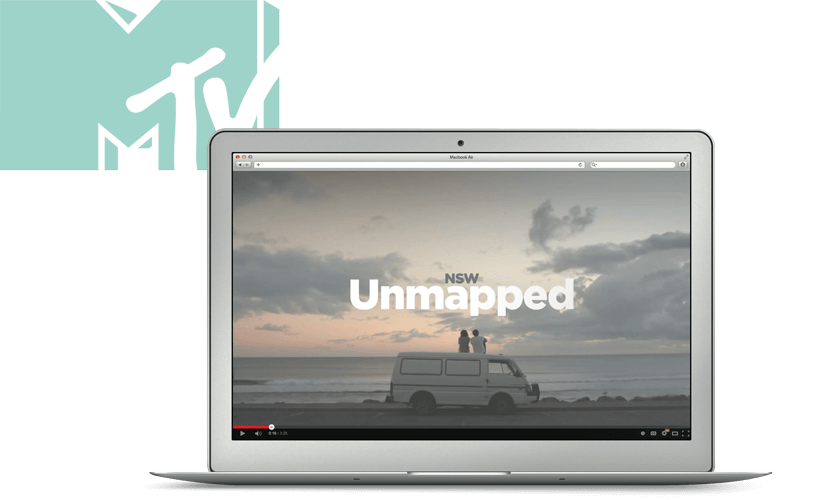 2013
PIONEERING NICHE METHODOLOGY
We developed our niche marketing methodology around passionate communities and explored this concept with a number of campaigns. The Battle of the Bands campaign in Montreal, for example. Bands duelling with music videos for a spot on the stage of Pop Montreal, engaging their fans to vote, a tactic now deployed by most reality TV shows.
2014
Our destination marketing model
Following all this experience, we developed our advocacy methodology, which encourages visitors and residents to share travel experiences to build a brand through social recommendations. (Learn more on our blog.)
Our integrated marketing program with Destination British Columbia is a prime example of this methodology in action. We used everything from Instameets to point-of-sale materials to one of the world's first Periscope live video events at a DMO to boost word of mouth. To date, people have shared more than five million photos with the #ExploreBC hashtag, providing a rich collection of user-generated content for the destination.
In late 2014, we became Destination Think! to reflect our broader range of agency and consulting services.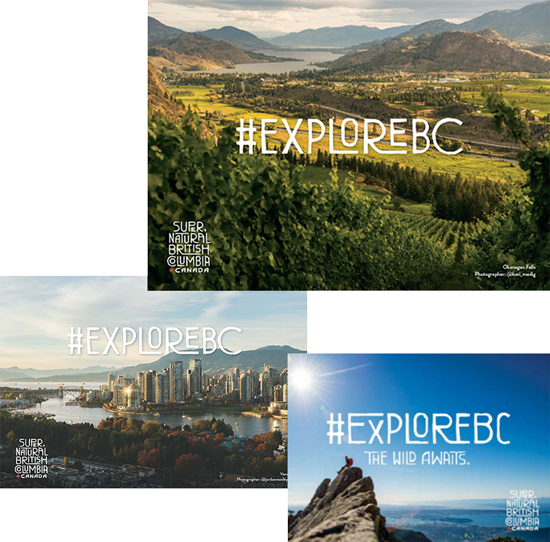 2015
DEVELOPING TOURISM EXPERIENCES
Great experiences lead to positive word of mouth, so we developed the Remarkable Experiences program for Destination British Columbia. This program works with local tourism operators to deliver more experiences that encourage social sharing while elevating their digital marketing and social media capabilities. We made another breakthrough for destination and place marketing: Place DNA®, which is our collaborative method for uncovering a place's identity. Place DNA® gives DMOs, residents and tourism stakeholders a proven process that creates the foundation for all marketing strategies and actions.
In 2016, we also began a strategic planning process with Ottawa Tourism in Canada's capital city, leading to a five-year strategy and its implementation. The successful program has resulted in alignment between the tourism and city brands, culminating in a 2019 event where the mayor announced the new "Canada in one city" brand. Read the full Ottawa story.
2017
Stakeholders, strategy and collaboration
We pushed our capabilities even further by running the entire DMO for the city of Campbell River, Canada. Our team on the ground uses its modest marketing budget with efficacy by focusing on narrow market segments, a distinct destination positioning and campaigns that stand out from the clutter. Tourism growth outpaces neighbouring destinations while the city's reputation builds.
Our consultancy also led the development of Horizon 2022, a four-year, Europe-wide destination marketing strategy. We gave 20 member states of the European Travel Commission a process for working together on a modern marketing approach to tourism marketing that goes beyond borders.
2018
TOP-TIER CREATIVE CAMPAIGNS and TSI
To mitigate the effects of devastating hurricanes, we worked with the Caribbean Coalition for Tourism and 26 member nations and tourism partners to tell the world that the region was open for business. The end result was "The Rhythm Never Stops" campaign with a hero video that included the most played song on Spotify ("Lean On" by Major Lazer and DJ Snake), resulting in millions of views around the world.
2018 was also a huge year for innovation with the release of our first Tourism Sentiment Index (TSI) reports. TSI finally gives DMOs a way to measure, at an enormous scale, how people feel about their destination, their tourism assets, and their competitors. It is an incredible tool for understanding word of mouth, and we developed it with industry-specific methods right here at Destination Think. Learn about TSI.
2019
Regenerative tourism
Our mantra is that tourism can make the world a better place. But it needs courageous leaders who can make changes within the industry where they are most needed, especially when it comes to issues like climate change, sustainability and mass tourism. To this end, we developed The Love of Tourism, an innovative and courageous destination plan with Tourism Bay of Plenty in New Zealand. This strategy is a catalyst for change.