The Challenge
Without a unified strategy, Destination Europe risked losing long-haul market share to its competitors.

The Insight
A modern, thematic approach to marketing allows Europe to attract and retain visitors by helping them fulfil their greatest passions across the whole continent.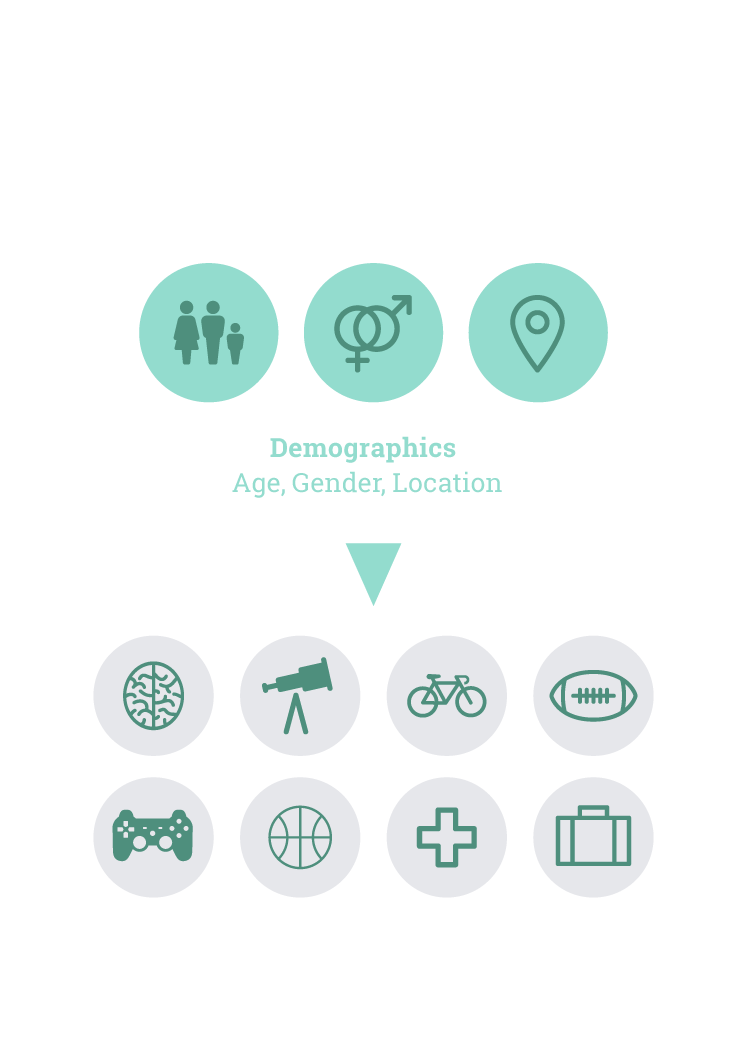 THE SOLUTION
Destination Think's strategy team led a process of collaboration with European Travel Commission (ETC)'s Marketing Group to develop an ambitious five-year strategy called Horizon 2022. Representatives of 20 national tourism organizations from ETC member countries participated.
Each of Europe's national destination brands has distinct objectives. How would these be reconciled? Destination Think is a company designed precisely for a complex stakeholder environment like this one. Our strategic planning process is scalable and customized for a destination marketing environment where collaboration and consensus-building are critical.

THE SOLUTION
In this case, it allowed ETC members to provide input through a series of workshops and regular updates according to an agreed-upon plan. Our process allowed each nation to shape the project at each stage of its creation. 
Horizon 2022 marks a modern approach to marketing. Often, destination marketers promote their destinations by focusing on geographical markets. But today's visitors and communications technology demand new methods. Our team saw that generic, geographic marketing would not be effective. Instead, we asked the group to step back and consider a strategy that places visitor passions first.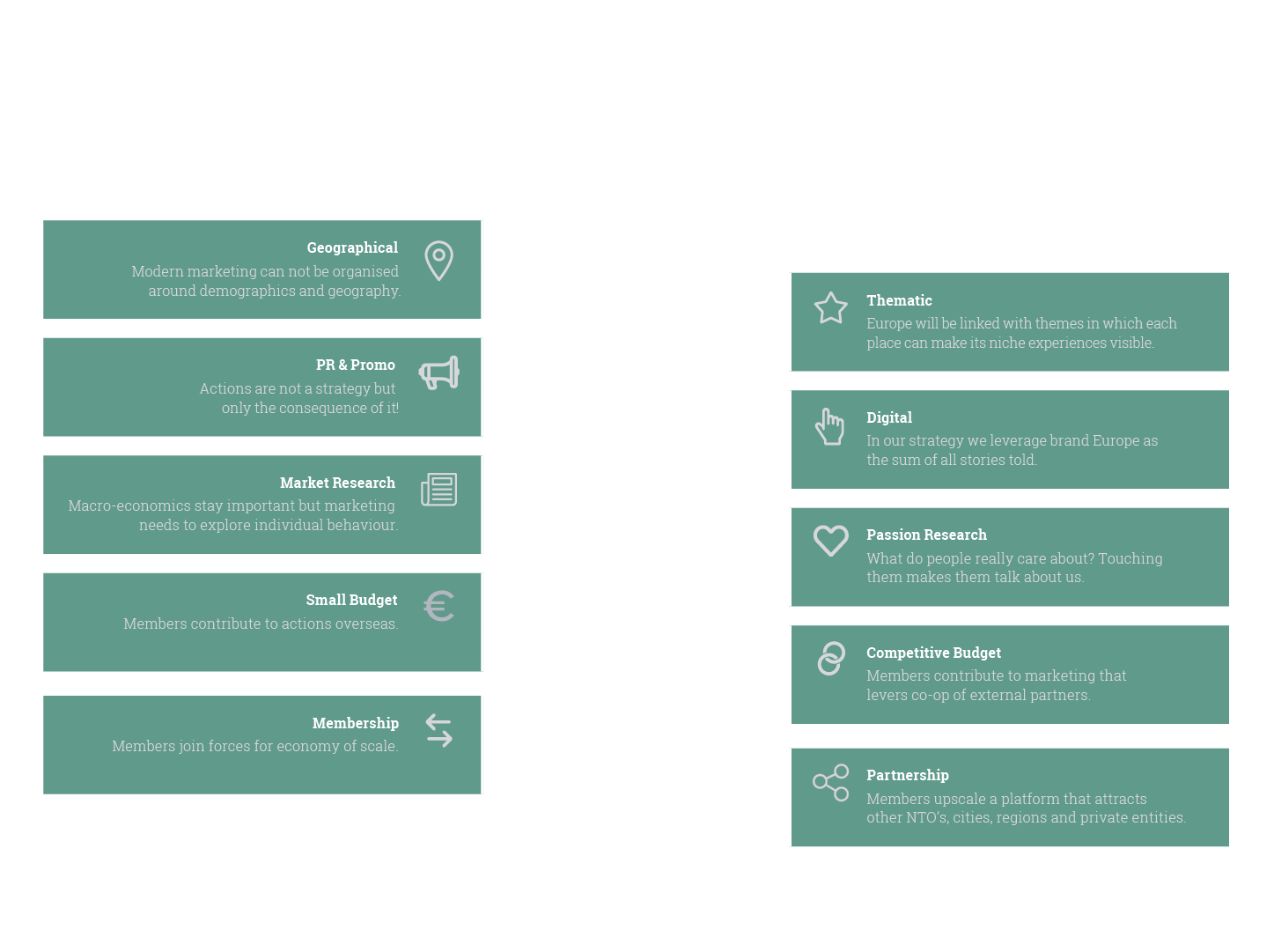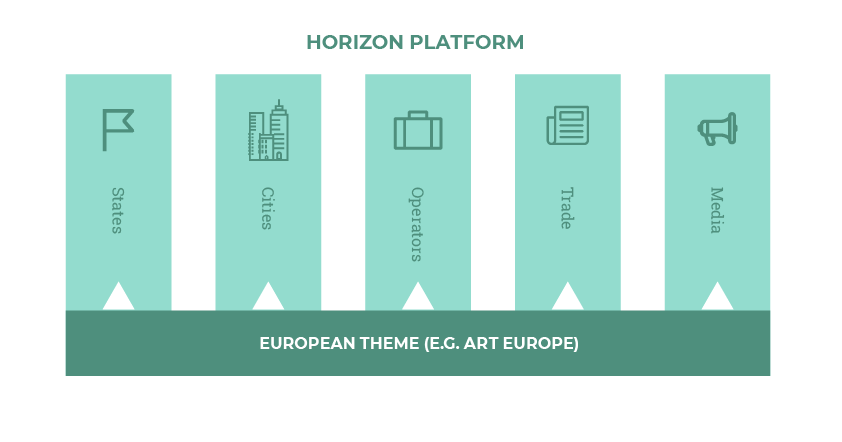 Destinations can offer the most compelling experiences when they understand why visitors travel. Which passions motivate people to travel? The way long-haul visitors think about Europe depends on how the destination can meet those needs. 
That's why, under the Horizon 2022 strategy, European nations are connected by travel themes. In other words, the greater focus is on passion instead of on places and landmarks. The strategy also calls for an increase in partnerships that will lead to competitive funding levels and better coordination of promotion.
The outcome is a long-term plan that has the support of ETC member nations. For the first time, Destination Europe has declared its tourism interdependence.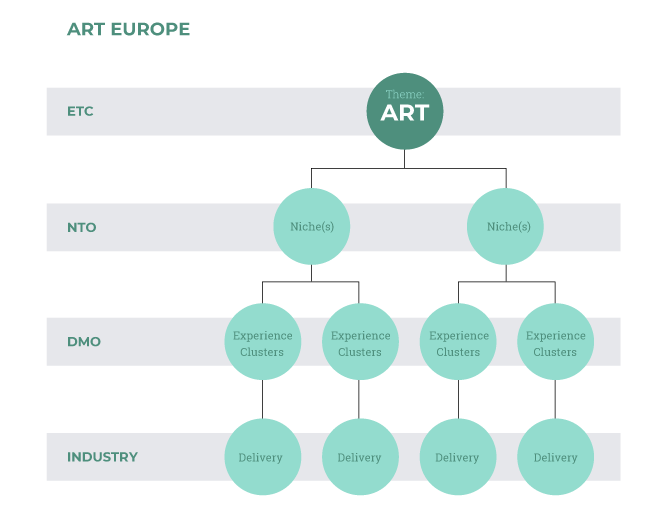 EUROPEAN NATIONS ADOPTED THE STRATEGY