The Challenge
Many misconceptions about Saskatchewan have dramatically affected leisure visitation.

The Insight
Saskatchewan is arguably the most polarising tourism destination in Canada. Those who know it either love it or hate it with a passion. Heated debates about this province are a regular occurrence online.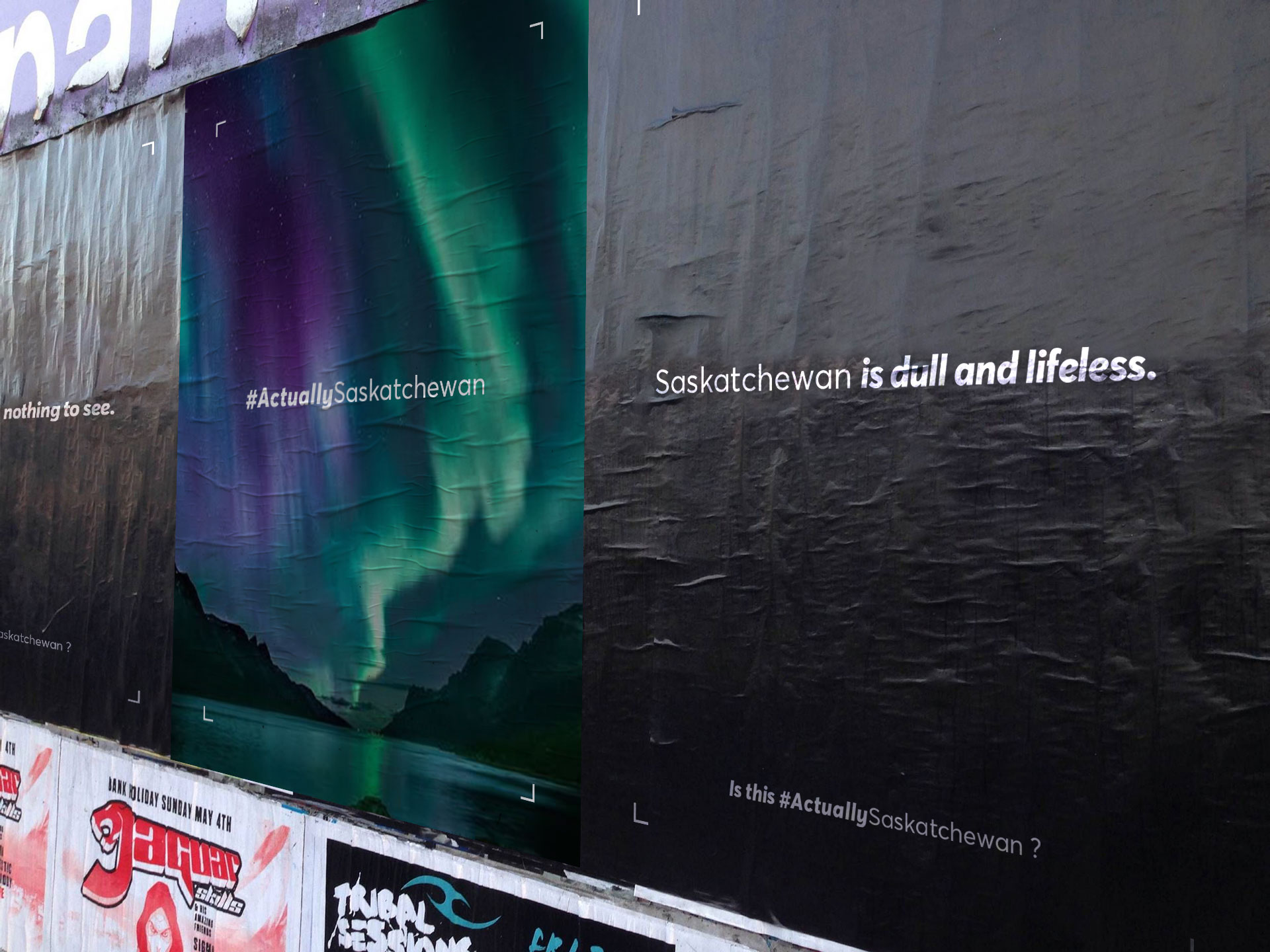 THE SOLUTION
To change perceptions, we decided to tackle the misconceptions head-on. Our primary tactic was simple: spark a passionate conversation and give the lovers of Saskatchewan all the ammunition they needed to win.
Phase one started with a bang. We collected misguided opinions about Saskatchewan and plastered them everywhere for people to see. The community couldn't help but come to their home province's defence, and we made it very easy for them to do so. Online engagement went through the roof, but this was just the beginning.
In phase two we stepped up our efforts to shift perception. We decided to surprise a few well-known travel and culture photographers – people who have travelled the world but, for some reason, had never visited Saskatchewan.
Over two trips, we commissioned the talent with a catch – we never told them where they were going. They had to experience the place with an open mind. In the end, they couldn't believe it was actually Saskatchewan.