"Your role is to bring the story to life."

Destination branding is delicate work. You face scrutiny and differing opinions from all directions. You need a trusted process to build consensus with your diverse stakeholders.

In a new email series called DMO Matters: Rebrand Edition, our international team of leading strategists draws on decades of experience to connect the dots between some of the most important brand concepts you need to lead your destination.

Subscribe now and you'll also get access to 4 RFP questions your destination brand agency must answer, a white paper that will help you find the right agency partner by asking the right questions through your request for proposal (RFP) process.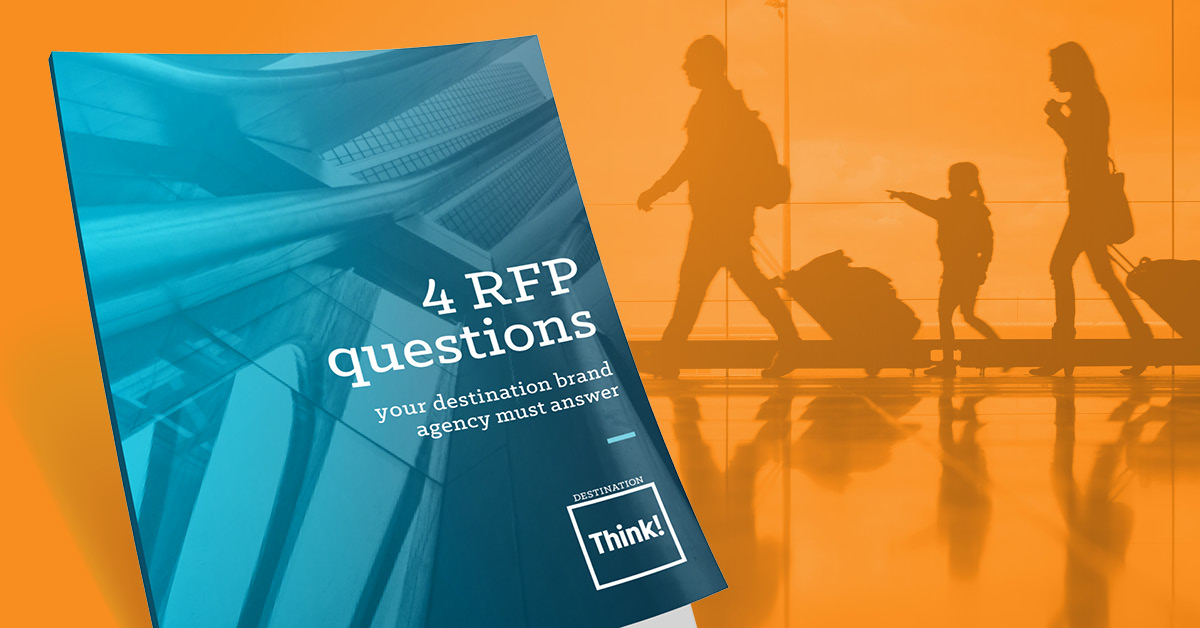 Important: This white paper is available only to staff working at destination marketing organizations. Please use your business email when submitting the form. Those with verified email addresses will receive the link to download the white paper within two days.
With this request for the free white paper, you will start receiving weekly issues of DMO Matters, a roundup of the news and trends important to destinations and provided by Destination Think!. You also will receive the bonus material contained in DMO Matters: Rebrand Edition. We thank our existing DMO Matters subscribers; your subscriptions will continue.