CREATING A STRONGER TOMORROW
For over a decade, Destination Think has led the destination marketing industry through good times and moments of hardship.
Our experience allows us to provide crisis support to places all over the world when they need it most.
We offer destinations a holistic perspective, harnessing data to provide essential crisis analysis. Our dedicated team provides strategic direction, creates community engagement and delivers creative campaigns to boost recovery and build a brighter future.
Our global network of destination marketing organizations and industry experts provides us with a unique perspective. Every destination we work with benefits from this breadth of knowledge.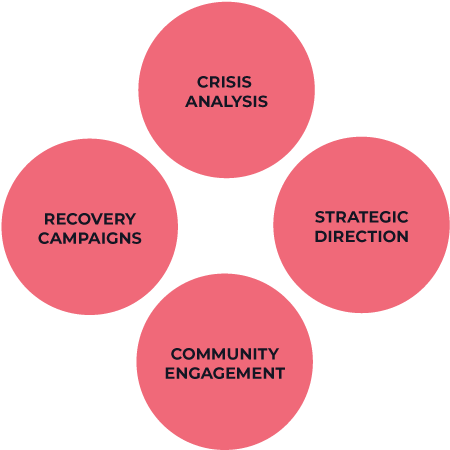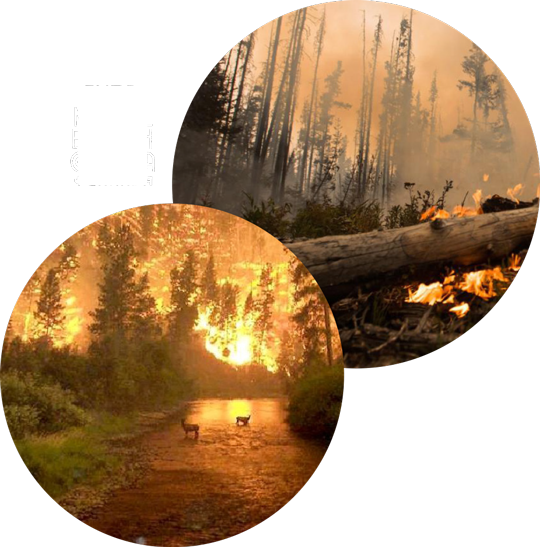 CRISIS ANALYSIS
HARNESSING SENTIMENTS
We have refined our trademarked data analysis and social listening tools over many years. These services show how to best respond in a crisis and have been used all over the&nb;spworld.
Following devastating wildfires in 2018, we created a detailed sentiment report for Destination British Columbia (DBC). The resulting reports allowed us to identify, measure and mitigate perception issues related to the crisis and the region. Our research also helped DBC find a suitable tone of voice that was sensitive to the situation. This insight into sentiment gave that DMO confidence to start attracting visitors again without risking poor experiences on the ground.
STRATEGIC DIRECTION
ALWAYS A WAY
Nine months after it's instalment, the Bermuda Government decided to repeal same-sex marriage. This verdict created a massive backlash that was amplified by many public figures.
In response to the decision, the Bermuda Tourism Authority (BTA) commissioned Destination Think to create a crisis communications plan. The resulting strategy not only addressed the situation but helped educate the world on the reality of the changes. It also allowed BTA to demonstrate an unwavering commitment to inclusiveness and freedom of expression.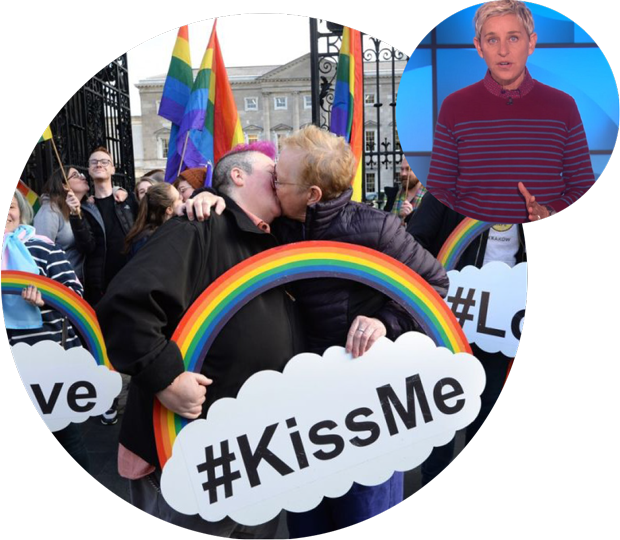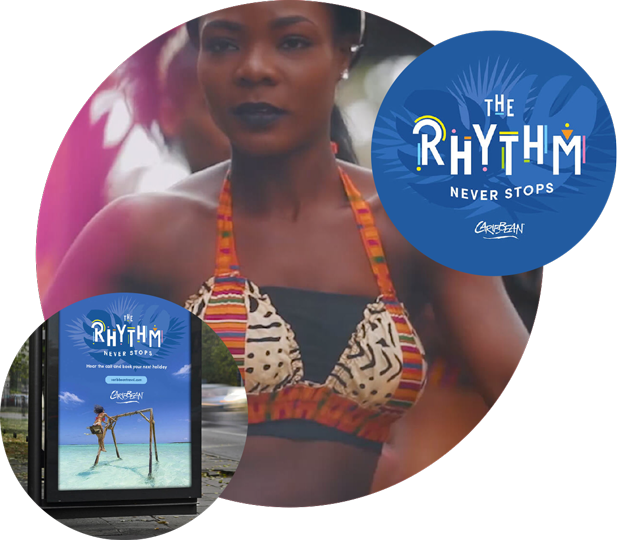 RECOVERY CAMPAIGNS
REIMAGINING A STRONGER FUTURE
In 2017, the Caribbean was devastated by hurricanes Harvey and Maria. While the storms only affected a small number of islands, the extensive media coverage harmed traveller perceptions. Many people avoided visiting the Caribbean altogether.
We led 26 nations, their residents, and leading tourism entities to join forces for the first time in history, launching a creative campaign inspired by something they all share – a rhythm that never stops. The inspiring campaign became a global news story and extended the message that the Caribbean is open and ready for visitors.
THE COVID-19 PANDEMIC
GETTING AHEAD OF WHAT'S TO COME
Destination Think is working hard to create stability and inspire hope in uncertain times. Our work includes planning for a range of scenarios, developing strategic plans, stimulating communities and developing creative recovery campaigns. We are currently working on COVID-19 solutions with Visit California, Colorado Tourism Office, Destination British Columbia, Destination Campbell River, The Dublin Convention & Visitors Bureau, Tourism Saskatchewan, the Town of Inuvik, Tourism Bay of Plenty and Auckland Tourism, Events and Economic Development.
We believe that in times of uncertainty, it is imperative to unite, share our knowledge and support each other to create a better tomorrow. Because of this, we have created a COVID-19 support network where we share our understanding and work towards turning this challenge into something that will positively define us.
To gain access to the tools and support you need to guide your destination through the COVID-19 pandemic or to watch our Virtual Forum sessions on Strategy, Communications and Leading Industry in times of uncertainty, CLICK HERE.
Sign up to receive the destination marketing industry's best guidance through COVID-19 in a series of weekly emails. You'll learn:
The three stages of strategic leadership during crisis,
Your DMO's best roles during the pandemic,
How to support your stakeholders toward a safe reopening,
How other DMOs are successfully restarting tourism,
Where to find mutual support.