Destination marketing is undergoing a revolutionary change. For many, mass advertising fades in relevance as word-of-mouth promotion moves front-and-centre and DMOs begin to manage experiences. Your visitors and residents influence people who trust them by sharing their travel experiences in vast online networks.
You can learn a lot from the millions of conversations out there. Your destination marketing organization (DMO) can become the glowing centre of a galaxy of stories and experiences that shape tourism and travel within your destination. Our industry's future lies here, but first, it needs to evolve to meet the challenge and continue to influence travel decisions.
Our CEO, Rodney Payne, recently spoke on this topic. In this talk, he outlined a brief history of how destination marketing is changing at the macro level, and what your DMO can do about it.
Consider it a brief keynote (about eight minutes) that will benefit your whole team. It will help you understand the changes of the past two decades, and where destination marketing is going next. You'll also learn a little bit about the new initiative we announced to our closest network: Tourism Sentiment Index, which helps destinations easily measure and manage online word of mouth at scale for the first time.
"You can no longer control the message around your destinations to the same extent we used to be able to many years ago. At best, you can hope to influence, or perhaps even contain it." – CEO Rodney Payne
Your DMO's role is changing as other people's stories become even more important.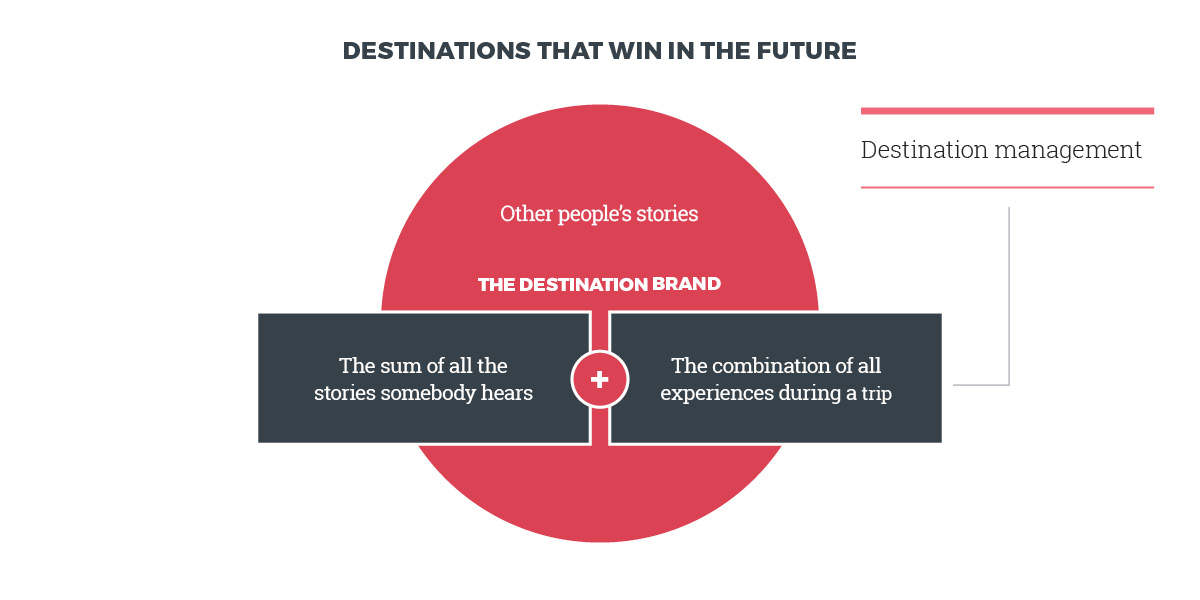 What's your next move? How can destination marketers move beyond advertising to manage and influence word of mouth, which lies at the heart of their brand? First, you need to know what people are saying. And that's never been easier. We've created a way for destination marketers to measure and understand other people's stories – everything in that huge circle.
View the full presentation. You'll learn how Tourism Sentiment Index leads to insights that help DMOs confidently manage their destinations, and you'll hear from one DMO that is already doing just that.
Tourism Sentiment Index is currently accessible to destinations of any size and budget, but availability in this initial phase is limited. Apply now.