Building an incredible visitor experience is essential to a destination's success. Augmented reality (AR) has an important part to play in this success as it begins to enhance real world experiences through mainstream technologies.
In 2009, smartphone apps began to use AR technology to add a layer of guidance, content and entertainment to physical locations seen through the phone's camera view. Tuscany+ was the first of these apps built specifically for tourism as an "interactive, real-time guide" intended to enhance the visitor experience.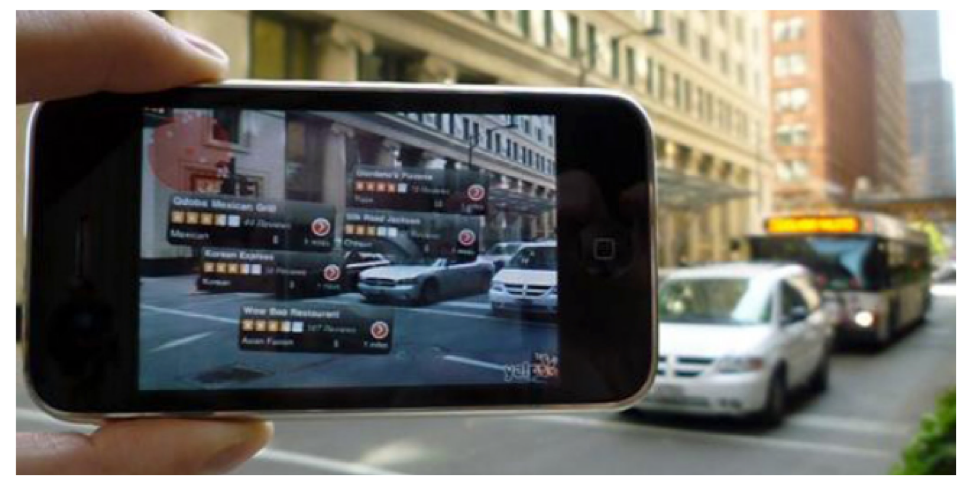 AR has become more widely-used since then, and has moved closer to the Slope of Enlightenment on Gartner's Hype Cycle for Emerging Technologies, the zone for technology that has meaningful applications. Augmented reality has been integrated into applications for translation, the arts, education, commerce and more.
Today, Pokémon Go is the most mainstream AR application, peaking at over 40 million regular users shortly after it's 2016 launch. Tourism businesses and destinations have begun to use this gaming app to their advantage by creating Pokémon Go visitor itineraries or other topical content.
Is Pokémon Go a model for the future?
The hype around Pokémon Go is fading (predictably), and this first wave of mainstream AR enthusiasm offers an important lesson for destination marketers. "Destinations need to think carefully about this," says Destination Think's Senior Strategic Consultant, Frank Cuypers. "Are you using your city as an interface for exploring commercial offerings? I think it has to be the other way around. An AR app should be an interface to use to explore your city or destination. Pokémon Go may provide business opportunities for the short term, but it could destroy the place experience for the long term." For example, in 2016, the City of Toronto, Canada, asked the makers of Pokémon Go to relocate its virtual beacons due to overcrowding at an already-crowded ferry terminal.
A better augmented reality through consumer engagement and experiences
How can augmented reality provide long-term value for visitors and tourism industry alike? AR has the potential to support tourism experiences through new modes of visitor servicing, storytelling and gamification. For example, DMOs could use AR to support visitors in their native languages, offer maps and guides for specific niche audiences, offer additional historical or cultural context to an experience, show how their destinations would appear in a different season, or create educational games to learn about an area's history and wildlife or to entertain children on long drives.
The Discover Moscow Photo app offers a great example. Visitors can use the app to meet historical figures in the locations that are important to their stories. These experiences are triggered by proximity. What history buff wouldn't want a selfie with Peter the Great or A.S. Pushkin?
However, building an AR app can be a complicated and costly endeavour. What's realistic for budget-conscious organizations? Cuypers says, "A DMO should not build an AR app by itself. Instead, experiment and fail forward. Enable local developers to create extra meaningful layers for your destination and curate them. DMOs have the means to gather data and turn them into platforms for their industry."
For inspiration, see Tel Aviv Global's Smart Tourism Initiative, a partnership with the local tech industry to create new technology with tourism applications.
How will AR impact destination marketing of the future?
It's up to today's destinations to imagine the future of AR. Cuypers says, "Think about the possibilities around heritage. Visitors could travel to ancient battlefields and get an accurate impression of how they looked centuries ago."
AR will likely be useful to travellers in many ways. "Information, inspiration, navigation, education, translation – it's all there in one app. Travellers will use AR technology to choose their destinations and activities before and during their trip. Ultimately, they will experience planning and travelling in a much more interactive and enriching way that will feel like a journey of its own.
"This is true armchair tourism. It also might imply that the real experience has to beat the virtual experience, as good marketing is all about managing expectations. Reality will be enriched and layered. This means that services and visits will become more optimized and personalized than ever."
Related reading: Will destinations benefit from virtual reality?