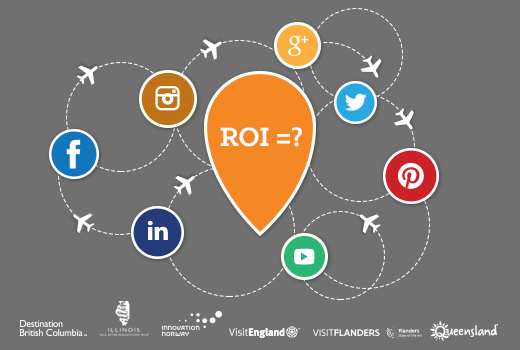 One of the most challenging questions for a marketer to answer is: "What's the ROI of social media?"
In order to establish a standard for social media measurement for destination marketing organizations (DMOs), six organizations joined together to focus on one clear goal: to create a framework to measure the financial value as a result of social media activities.
The six DMOs that collaborated on this project are: Destination British Columbia, Illinois Office of Tourism, Innovation Norway, Tourism and Events Queensland, VisitEngland and Visit Flanders.
Background
While social media has transformed destination marketing and DMOs have been using social media channels to promote their destinations for years, a consistent methodology to measure the impact of these marketing efforts is lacking.
The intent of this project was to create an industry standard, using a framework based on the best-available data as a starting point from which to develop and improve. The framework is available for free so that any DMO can use it based on information and analytics it already has.
The Formula
This model contained within our white paper is intended as a tool for broad measurement and benchmarking. It represents a snapshot in time and should be viewed in that context. Given the changing nature of a DMO's efforts, assumptions need to be made. The principles, however, are solid. We go beyond the measures already established that indicate efficiency, and instead focus on the effectiveness of social media marketing in order to also determine ROI.
Receive the Whitepaper and Calculator
To receive the whitepaper, including more background, methodology, formulas and an easy-to-use calculator, click here.