Our SoMeT conferences are evolving.
We are excited to announce a new generation, new program and new name for our conferences and events: Destination Think events.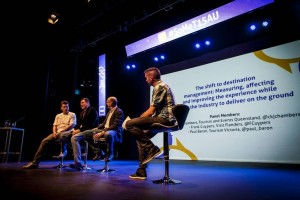 When SoMeT first started, we had a specific focus: social media. But the landscape has changed dramatically. In the six years we've put on these conferences globally, we've learned a lot.
As the concept of "social business" becomes the norm, SoMeT's greatest strength has become a limiting factor. The "social media" in our name doesn't accurately reflect the industry, as conversations now shift to all aspects of destination marketing.
This shift is an evolution. The SoMeT conferences have been transforming into full-fledged destination marketing events. It is time for the next generation of events. These events will address all areas of your organization: from business impacts and organizational strategy, to content marketing, experience design, stakeholder engagement and beyond.
And while the events may have a new name, the same people are still behind them.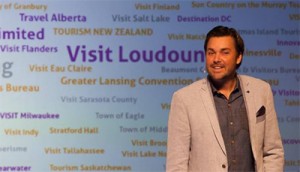 "It's been truly gratifying to see the evolution of SoMeT," says Destination Think CEO, Rodney Payne.
"The knowledge sharing among passionate destination marketers has become an essential part in helping our industry move forward as a whole. Our new positioning enables us to bring our world-class and innovative destination marketing knowledge to DMOs and pursue topics that cover all aspects of consumer engagement and the resulting impacts on their organizations."
Information about the first of our 2016 events will be announced soon. Be sure to set aside budget for next year, if you haven't already, and sign up now to join to our email list and get the details as they're announced.