Every organization needs an easily understood content strategy to act as a roadmap for always-on activity and broader content goals. In 2014, YouTube and Google put forth the hero-hub-hygiene (H-H-H) strategy to help digital marketers get the greatest impact from their efforts. It allows teams to diversify content to build audience loyalty and longevity, rather than falling into a common marketing trap: chasing spikes in attention from viral content (and the inevitable valleys that follow) at all costs.
Sound like a familiar problem? 2014 seems like a long time ago, but hero-hub-hygiene is still a successful strategy for destination marketers in 2018. Let's take a look at the framework, section by section, to find out why.
What does the hero-hub-hygiene strategy look like for DMOs?
Imagine the components of this strategy as layers of a pyramid. You may already produce content that fits into each layer, but to truly understand this effective strategy, step back to conceptualize how these layers function and relate to one another.
1. Hygiene content (sometimes called Helping content)
Hygiene content is the base level of the pyramid. As the most common type of content, it maintains promotional efforts to keep a destination attractive and top-of-mind for the core target audience. This content is designed to consistently 'pull' new people into your orbit. Posting on social media channels with a focus on engagement, reach, and new followers will increase the number of people who are aware of your destination. Through valuable content, those people may then provide permission for you to engage further, whether through social media, email, or another method.
Recently, some marketers have begun to refer to hygiene content as 'helping' content. This name switch more accurately describes how this foundational content functions to support hub and hero content.
Example: Always-on social media, such as Facebook and Instagram.
Read about how we leveraged the results of always-on best practices with engaged residents in Inuvik, Canada.
2. Hub content
While hygiene content pulls visitors in, hub content is 'pushed' at regular intervals to a more specific target group. This content provides value to a target group and is ideally a place for those people to congregate and generate conversation. Hub content can be a landing page or website that acts as a home or storage place for pieces that fit a specific purpose or theme.
Examples: Blog posts, targeted promoted posts, landing pages.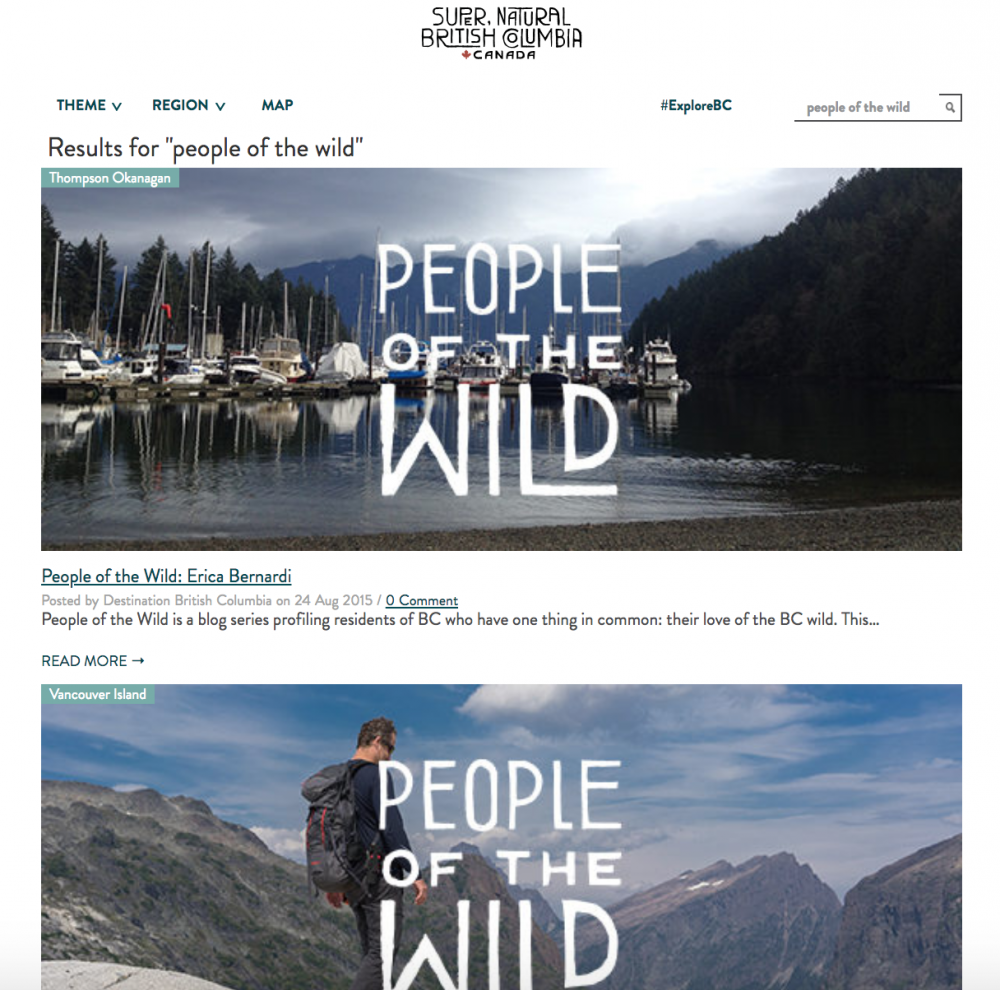 Over the course of a summer, Destination Think worked with Destination British Columbia to produce the People of the Wild blogs. This series provided visitors with trip planning information and advice by publishing personal stories and education about the diversity of the province. The series can be repurposed as social media posts to inspire travel, but it's also a convenient place for people who find these local stories and interviews captivating.
3. Hero content
Hygiene and hub content work steadily to build interest and engagement, but your hero content should have an outstanding impact. This is your 'wow' moment. Hero content is designed to be highly shareable and have a lasting impression on a mass audience. To meet this high standard, marketers dedicate more production effort and budget to make their hero content shine.
Examples: viral video, seasonal campaign
This hero video launched The Rhythm Never Stops, a 2018 campaign to remind people that the Caribbean is resilient and ready to welcome visitors. Destination Think led the Caribbean Tourism Organization and partners across the region on this highly creative and strategic project.
---
In another example, the video series produced for the Flanders Fields 14-18 Facebook page called Under Flanders Fields: Finding Captain Walker has captivated people well beyond the scope of the project. Part 3 now has over 2 million views. Many of these viewers have become passionate new fans of the Facebook page and active members of the online community over the past two years. (Read more about our work on the Flanders Fields project.)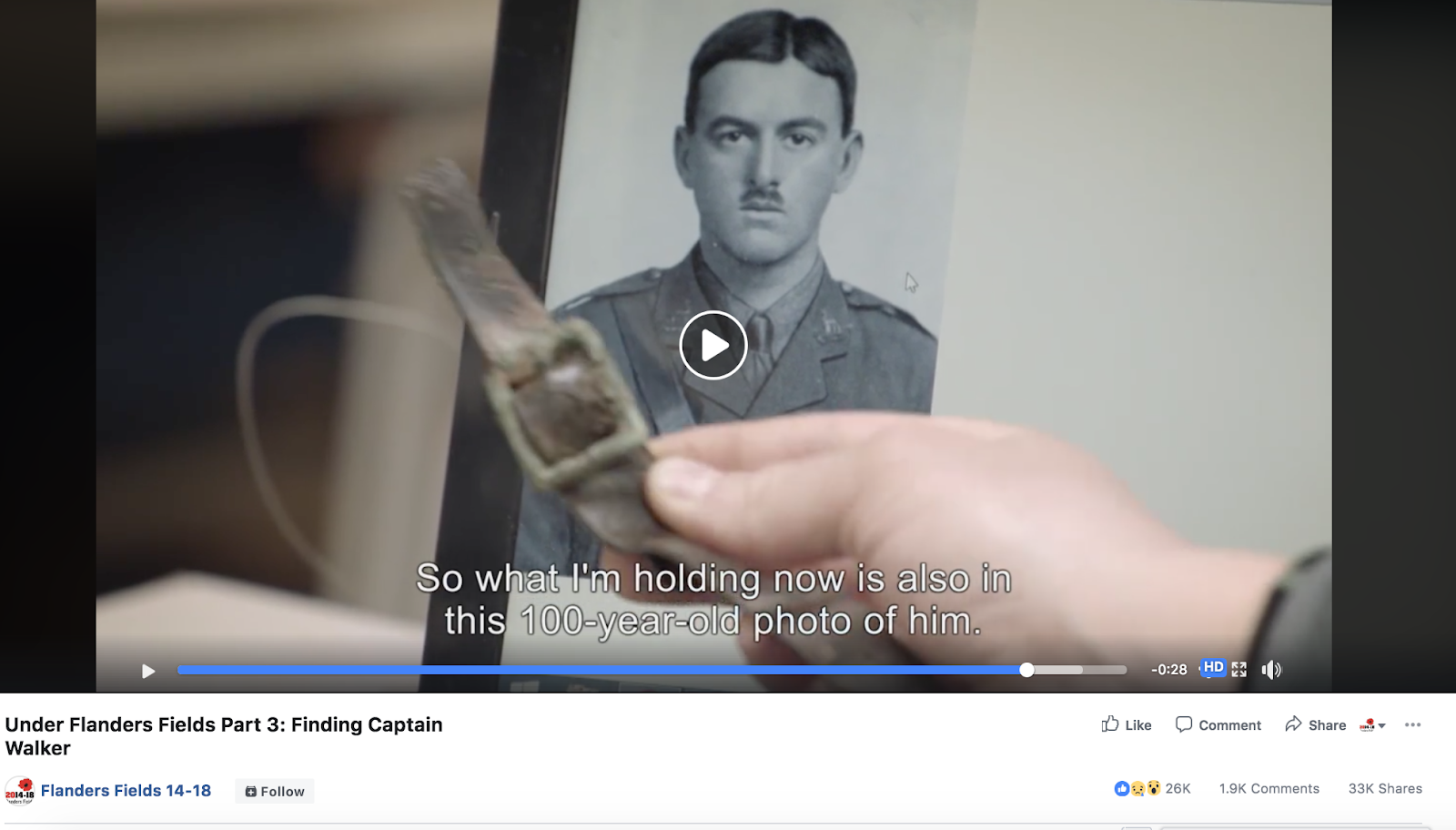 How you benefit from hero-hub-hygiene
Hero-hub-hygiene strategy forces destinations to develop the collaboration skills necessary to succeed in modern destination marketing. When DMOs co-operate across departments, teams can take greater ownership and pride in their work. This act of stepping out of silos allows an organization to build more effectively towards common goals.
The core principles of this strategy help destination marketers think through the purpose of their content and connect to the right audience. It is an attractive strategy because it can be applied to existing promotional and marketing efforts, and is scalable depending on current resources and budget. The layers of the hero-hub-hygiene pyramid clearly show how content marketing needs to interact to build enduring content with a loyal audience. Additionally, the strategy reinforces the principle that content can and should have many lives through testing, adaption, and repurposing.
Hero-hub-hygiene is a winning content strategy for destination marketing organizations (DMOs) in 2018 because it brings the clarity needed to turn theory into tangible actions, requires a holistic approach that improves communication, and is an efficient use of limited resources. The results can also satisfy a DMO's diverse stakeholders. Some may want to see big bursts of attention and positive press brought by hero content, while others are interested in consistent digital results from hygiene or hub content.
Additionally, hero-hub-hygiene introduces a way of thinking about content that goes beyond the day-to-day or the all-or-nothing push of a traditional campaign. It can be used as a jumping off point for DMOs to envision a more holistic programming model. Over time, this attention to the bigger picture gives content marketers a more complete view of their destination's products, experiences, resources, seasonality, and visitor experience, which in turn helps DMOs work more seamlessly together to improve local travel and tourism.
Need a bigger impact from your content marketing budget? Destination Think is the ideal agency designed by and for destination marketers. Contact us today to find out how we can help.