The Destination Think team is pleased to release this white paper that addresses international tourism offices: Will international tourism offices remain relevant?: Your roadmap for the future
If you are reading this, you recognize that destination marketing is changing fast. New technology and shifting consumer behaviour have forced destination marketing organizations (DMOs) like yours to meet new visitor demands. Like many others, your DMO may also be facing foundational questions about the nature of its new role. Widespread uncertainty is making marketers wonder how their organization will keep up over the long term.
International tourism offices (ITOs) face similar challenges. Some, like those of Chicago, Malaysia and Romania, are closing their doors. ITOs are struggling to overcome budget shortfalls, coordinate strategy with DMO head offices, and adapt to build destination advocacy through word of mouth. Will they find their new role?
A new role for the ITO
At Destination Think, we believe that ITOs will have a vital part to play as new DMO models emerge. To create this white paper, we surveyed over 70 ITOs across the globe, from Aruba to Japan to Sweden. Using the data, our destination marketing strategy team has outlined the current state of the ITO. This will allow you to see how your ITO compares to other foreign offices.
In response to the current state of the ITO, our strategy team has also outlined a roadmap to help your ITO and its DMO head office understand today's opportunities.
Why read this white paper?
Download this white paper to:
Find out how ITOs are spending their time and money, and how your ITO compares,

Learn about a path forward that can help your ITO overcome today's challenges,

Find out how Visit Victoria's U.K. office has followed this path to find greater success with its trade partners and campaigns while building valuable advocacy for the destination, and

Improve your ITO's strategy into 2018 and beyond.  
Click here to download Will international tourism offices remain relevant? Your roadmap for the future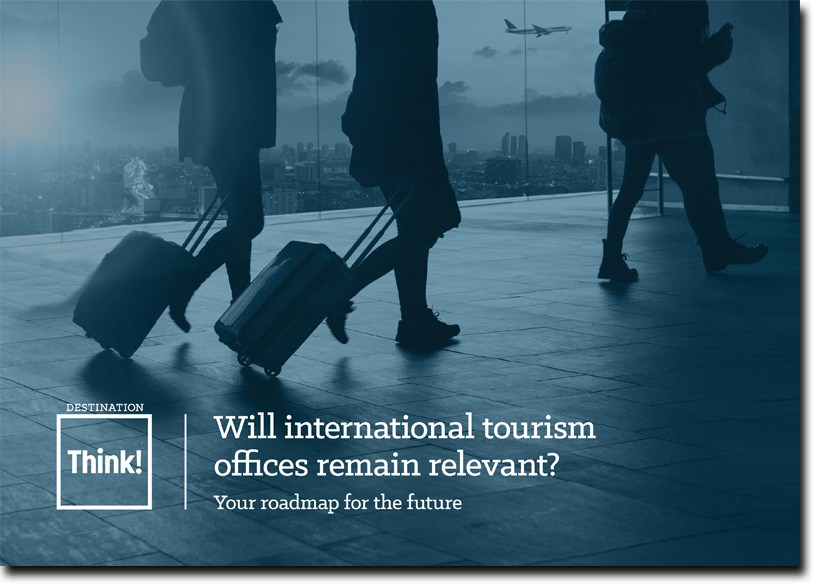 Featured image credit: Giuseppe Milo, Flickr