"The DMO's role is to keep the industry connected."

Kirsten Soder, Executive Director at Destination Campbell River
Destination Campbell River is the destination marketing organization (DMO) for a small city located on Vancouver Island in British Columbia. Like many other leaders, Kirsten has been tasked with mitigating the devastating economic impact that COVID-19 has presented.

Our team at Destination Think has the full responsibility to run the DMO, which includes our roles as its agency of record and strategic consultancy. Kirsten leads Destination Campbell River as Executive Director. In this interview, she tells us how her collaborative and strategic work with Destination Think has given her a roadmap to navigate the crisis both now and as she plans for a tourism restart.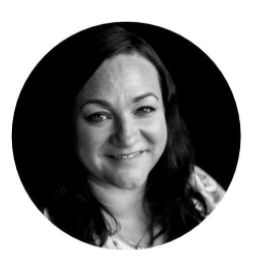 Can you share a little bit about yourself and your role within your DMO?

Kirsten Soder, Executive Director at Destination Campbell River: We have a core team of four people on the ground here. The scope of my job as the Executive Director is everything from finance to human resources, strategic and tactical planning, reporting, stakeholder engagement and ultimately managing visitor and resident expectations. No two days are ever the same.
Can you describe the current landscape of your organization? How has the COVID-19 crisis uniquely affected your destination?

The shifting of priorities that happened with the immediacy of the situation was a lot to handle. A lot of it was monitoring the conditions in the early days, and then when there were widespread business closures to attractions and resorts, we really had to shift our messaging, which was primarily geared towards inviting visitors to come, to now very respectfully asking those people to stay away.



Since then it has become more of a shift towards helping residents and stakeholders navigate the pandemic. There are more one-on-one individual operator discussions to help them with communication support than ever. We are also leading more sector conversations around what the possibilities are going to be in this new way of operating. 



Our job is to keep people calm and informed through this situation, and the DMO's role is to keep the industry connected and together.
What kinds of questions have industry partners asked you? What are tourism partners looking for from you?

Early on, my role was very different. It was about supporting our regional DMO to collect business impact information. We also had to coach the industry through messaging. They love their clients; they love their jobs; they want to be good hosts; they want to be able to maintain their good reputation. They personally feel challenged and heartbroken on behalf of their clients. Ultimately, everyone is in the business of hospitality to please, and, for the first time, they have to say they can't. You can feel the sense of desperation, helplessness and grief in some cases.

More recently, we are fielding questions about the best places to find the guidelines for going forward safely in the age of physical distancing, information about wage subsidies, and even questions about other provinces opening first.

Overall, tourism operators have access to the same information, so they are looking for contextual rationale and insights to interpret the information through the lens of the DMO and our community.

What is the single biggest challenge your organization and/or your tourism partners have faced during COVID-19 so far?

We've just come off an eight-month forestry strike where we saw a lot of our residents not working. They had just negotiated a deal to get back to work before the crisis began. The challenge is that life and other crises still go on. It's added another layer of recovery to that process.

This is a community that is always willing to step up to volunteer and help anyone that's struggling. Now, all of a sudden, even the helpers are struggling. That's been a dynamic that's not necessarily unique to Campbell River, but one that stands out.
How has Destination Think's work allowed you to plan for future outcomes in a challenging and uncertain environment?

Destination Think's scenario planning has given us a roadmap to follow. While things may not change as quickly as they did when we came into this situation, after there has been no movement for so long, it's going to feel like a very quick turnaround.

Having that guiding light in place will be really helpful long term. While we have put a lot of consultation and effort into what those likely outcomes will be, we've also been able to look at the periphery and see what those possibilities are if things don't go as planned. The nimble aspect of Destination Think's work has given us a contingency to our contingency. We couldn't have possibly taken on something this big and strategic with a staff of four.

Read the case study: Campbell River COVID-19 response

How has the information you've been communicating to your industry been received? Do you have any examples of industry taking your recommendations?

Stakeholders always expect us to provide guidance. It's been well received in that they've really had the time to digest the recommendations and tips. We're seeing a lot more stakeholders reaching out to us individually and saying, "I really want to action this for my business, how can you help?"

It's not just the physical toolkit – its development and communication has allowed us to be intimately familiar with the information as well. We can provide really great insight and suggestions specific to individual organizations or businesses.

A great example of that is the Discovery Passage Aquarium. They may or may not open this season at all, but they've been our star on social media. Their work (based on the toolkit) has given us more content, helped us connect with residents more, and it's heightened their profile.

Restaurants are featuring their suppliers and people behind the scenes, which creates a more personal connection to the subject matter. That's the kind of loyalty and local support that is so important right now.

We as an organization have become more relevant to the locals. They now understand what we do. Before, everything was very visitor-centric. It's been a nice internalization of everything as community members for all of us to make sure locals are advocated for and have good information.
How has your communication changed? What is the key messaging you are planning to convey during this time?
Thankfully, we've always had an underpinning theme of wide open spaces, connection through disconnection and never touting ourselves as a hustle-and-bustle urban centre.

Our key themes of access to the ocean and access to nature are still at the core of what we do. This has allowed us to feature these places in their truest and emptiest forms. Nature is just part of our DNA and what we value here, and what visitors to the area value.
What is the biggest learning or takeaway so far in dealing with the COVID-19 crisis?
To be kind to ourselves and to each other. This wasn't triggered by something that anyone can find fault in. So, while everybody is dealing with similar challenges, I think there is an opportunity for people to be more understanding and compassionate for each other's struggles, and a little more willing to share information that may be helpful.

This could be a jumping-off point for what reimagining or restarting our industry could and should look like. I look at this as an opportunity for tourism to take a leadership role in what the future of doing business could look like.
Read the case study: Campbell River COVID-19 response
This interview has been edited for clarity.
Support for your DMO
From Bermuda to California to Campbell River, our team helps tourism destinations respond to crises and work toward recovery with poise and confidence. Speak to us to learn about our collaborative approach to strategy, communications, and creative solutions or click here to send us your RFP.