There's a race happening right now to capture stories through in-the-moment photo and video sharing, and competition is heating up between two social media giants: Instagram and Snapchat (the flagship app of the recently rebranded Snap, Inc.). Instagram Stories is one of the latest in the growing line-up of new storytelling tools. Similar to Snapchat, the new Instagram feature lets users create compilations of photos and videos that disappear after 24 hours. From showing how locals live to covering live events, the opportunities for destination marketing organizations (DMOs) to embrace this platform are plentiful.
How does Instagram Stories compare with Snapchat, and how can marketers decide which tool to use for their destination?
In part one of this two-part series, let's look at a few reasons to consider using Instagram Stories: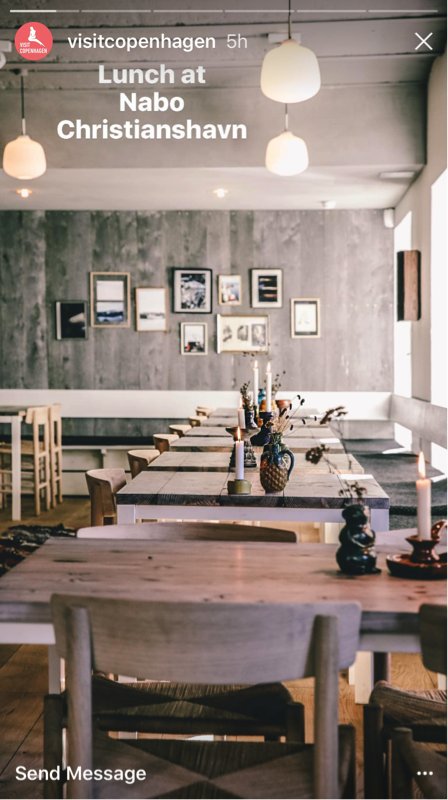 1. Authenticity: A destination's Instagram feed is usually made up of carefully curated, polished content. Stories present an opportunity to show a more personal side to your destination within a platform you may already use. Consider allowing an influencer, guide or operator to share their Story of your destination over 24 hours. You could also ask you audience for user-generated content to feature in a curated Story.
2. Demographics: Compared to Snapchat's millennial-heavy audience, Instagram has broader demographics. According to the Pew Research Center, 55 percent of Instagram users in the U.S. are between 18-29 years old, with 28 percent between 30 and 49 years old.
3. Audience Size: There are 500 million monthly active users on Instagram, 100 million of whom view Stories every day. When compared to the 150 million people using Snapchat daily, it's clear which platform commands a larger potential audience for your content.
4. Usability: The interface is pared-back and straightforward, with Stories appearing at the top of the Instagram feed. The simple design makes finding new stories easy, compared to Snapchat's multiple content windows. Go Hawaii AU recently used Instagram Stories to share video footage from an airplane window. While a video like this would be too rough for the main Instagram feed, it works well in Stories and allows users to imagine being on that plane and arriving in Hawaii. In another example, Visit Copenhagen recently showcased the menu from a renowned restaurant through a series of high-quality images.  
Does your destination marketing team use Instagram Stories or Snapchat? Let us know in the comments. In part two, we'll look at the pros and cons of Snapchat to see how it compares.
Featured image credit: J. Faisal, Flickr