Reimagining tourism and travel requires destination marketing organizations (DMOs) to radically accept the world as it is, not as it was. The desire to return to the way things were is understandable but untenable for our planet and for the wellbeing of all people. Reimagining tourism is about redeveloping from a community standpoint. 2020 requires new ways of thinking – and we'll need all hands on deck to make reimagining tourism possible.
How can you change tourism and travel for the better?
The crisis is ongoing. But, after your destination mitigates risk and restarts its tourism industry, you'll have the chance to help the world reimagine travel and tourism. This is the third stage of the three phases of recovery that our team outlined at Virtual Forum. Destination Think strategist Frank Cuypers explored the reimagine phase by outlining three ways tourism professionals can lead the way:
Invest in infrastructure (or not)

What will redevelopment look like and how will you prioritize investments? For example, will a brick and mortar visitor center still serve your destination well or is an online service more suitable?
I

ncentivize digital transformation.

From remarkable experience programs to hack-a-thons, is your destination keeping up with the changing landscape?
R

econsider skills and develop human talent.

What will happen to trade fairs, conferences and meetings? As the travel industry changes, your team's capabilities may need to as well.
Underpinning all of these considerations is the need for community-based and sustainable redevelopment. When destinations consider the needs of residents, visitors and the natural environment, everyone wins.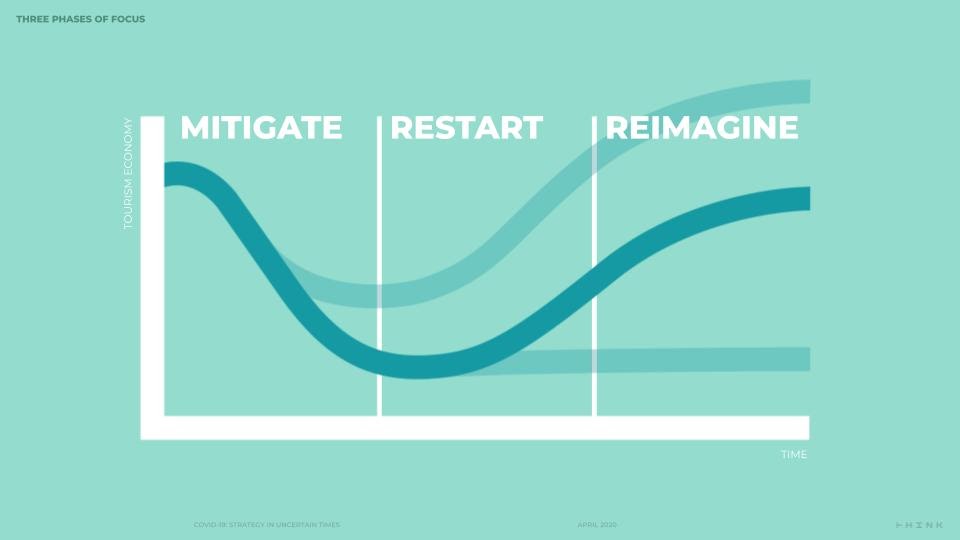 Reimagining tourism requires two types of community-based redevelopment.
Internal
In many destinations, this crisis has established close connections between tourism and local communities. Will this be temporary or the beginning of something new? From Mexico City to Milan, some cities are restructuring urban spaces to enable car-free access and lower carbon emissions. As people are forced to pause, spend more time close to home, and get clear about what they value most in life, they'll have plenty to say about where they live. Consulting local people has never been more important to the viability of tourism than it is at this moment, says Frank. "As an industry you will have to redevelop by co-creating with your community, and then you are a true leader."
External
Drawing upon existing connections between your destination and visitors is vital to tourism resiliency in hard times. If you haven't already, reimagine tourism in your destination by focusing on niches. People from passionate communities tend to stay longer, spend more, and rave about their experiences. Additionally, past evidence from times of crisis shows passionate communities are more willing to support places they associate with their passion (For example, the comics community showing Brussels love following 2016 terrorist attacks).
At a destination planning level, Tourism Bay of Plenty's The Love of Tourism is an excellent example of long-term thinking. The DMO has been working on a courageous, values-driven plan for regenerative, purposeful tourism. They are now executing the plan to address the COVID-19 crisis.
At Destination Think, we're not alone in considering the pandemic a crisis within a crisis. The climate crisis still requires drastic collective action and future-focused solutions no matter how long COVID-19's humanitarian and economic impact lasts. The word "crisis" comes from an older word meaning "difficult decision" or "turning point." As we reimagine and redevelop tourism during COVID-19, the world approaches a once-in-a-lifetime turning point to prioritize sustainability on a massive scale.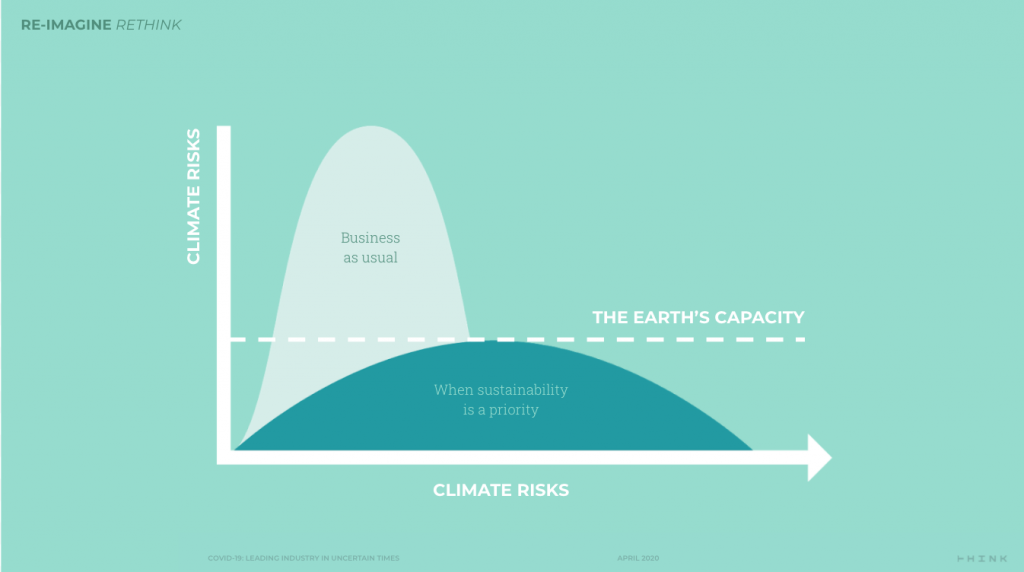 This is the fourth and final article in our series about the three phases of planning and action for your DMO during the pandemic.
Phase 3: Reimagine what tourism and travel can become
Support for your DMO
From Bermuda to California to Campbell River, our team helps tourism destinations respond to crises and work toward recovery with poise and confidence. Speak to us to learn about our collaborative approach to strategy, communications, and creative solutions or click here to send us your RFP.
Feature image credit: Jed Villejo on Unsplash