"There remains enormous potential within the travel industry and the act of travel itself to build a more just, sustainable, and vibrant world. That is why we work toward a better future through travel."
We know you've been through a lot in 2021. And if you're reading this, you're probably working late into the week before the holidays get underway. At Destination Think, we are getting ready to close our laptops for the holiday break. Before signing off, we want to share our gratitude and reflect on this complex, challenging and rewarding year.
We can't forget the pandemic's human toll. And we recognize that many in the travel industry have lost loved ones, suffered illness, faced personal and professional stresses, or lost livelihoods. Life has become more difficult. People are struggling to find housing as necessities become more expensive, and racial and social injustices continue. Front-line workers have disproportionately borne the burden of public frustrations, along with the direct economic and health-related impacts of COVID-19. And the effects of the climate crisis have added another dimension of uncertainty for residents and travellers alike.
Amid all this, we are grateful for and proud of the positive impact our agency and consultancy has had on people's lives and communities, alongside our clients and within the travel industry. This year we are fortunate to have brought on several skilled industry professionals. Their work supports the destinations we work with in making the world better through travel, especially in the areas of regenerative tourism and social equity. 
Resident input is a crucial ingredient of destination management. And in many places across the world, our Place DNA® projects have uncovered what makes each community special. That DNA or identity is the foundation for place branding, tourism strategy, and so much more. In 2021, we hosted more than 100 online resident workshops across various projects in Canada, the U.S., and New Zealand. Workshops like these have helped us better understand community sentiment and public license for tourism, and ensure that travel makes the world a better place. 
Community input has supported our work on groundbreaking destination planning in places like Queenstown, New Zealand; Aspen, Colorado; and Oregon. Travel Oregon is soon to have one of the most progressive strategies in the industry, taking real steps toward regenerative tourism, racial equity, and recovery from COVID-19.
In Campbell River, B.C., where we provide full-service destination management, our team has delivered a five-year strategic tourism plan setting a vision toward life-changing, positive-impact tourism experiences through practical stewardship of the environment. Our team has also helped the state of Colorado understand the Low-Impact Traveler and has devised a strategy to attract this market segment with an emphasis on sustainability. 
Destination Think's creative development team led by Steve Hanzic is making incredible strides in expressing the aspirations of our clients and their destinations in ways that are strategically sound and validated by residents. It's wonderful to hear comments like this from a tourism board in the U.S.:
"It's incredible to see that our input from workshops nearly a year ago shine through in the final brand. […] It's rare to work with an agency that values resident input and lives those values at every step of the process."
A few examples of our creative work are below:
In Tupelo, Mississippi, our

Where Tomorrows are Made

recovery campaign encouraged positive local action, including the delivery of Tupelo First-Aid Kits to travelling nurses.

During our recovery campaign called

Journey for the Senses

with the City of Healdsburg, California

,

we invited two visitors to 30 days of slow travel.

Our strategic and creative teams worked with Visit Grand Junction, Colorado to rebrand the city using a process that brings local values to the fore.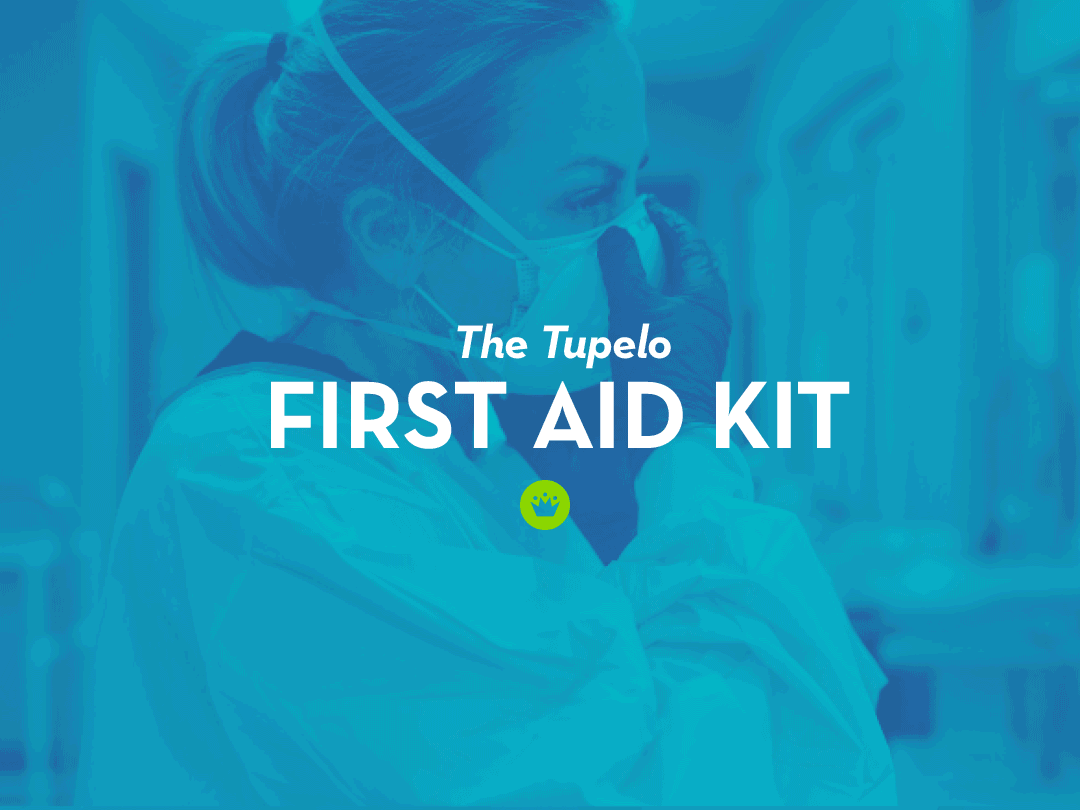 These are just a few examples. It is our privilege to work as the agency and consulting partner with a select group of destinations like these to play a role in shaping this industry's future.
And as we look ahead to 2022, there are glimmers of hope. Travel industry leaders are proactively responding to the three most significant challenges ahead: the pandemic, social justice, and the climate crisis. 
We find hope in many of the actions taken to decarbonize the travel industry. New Zealand has set aggressive decarbonization targets, pledging to cut its net emissions in half by 2030. The Premier of Tasmania has announced that the state's tourism industry would set targets to become a Carbon Neutral Destination by 2025. Norway's strategy for 2030 commits to reducing tourism carbon emissions by 50% in line with IPCC recommendations. In November, international cooperation at COP26 led to the Glasgow Tourism Agreement, created as a "catalyst for increased urgency about the need to accelerate climate action in tourism" in support of global emissions reduction goals. As for Destination Think, we have joined Tourism Declares a Climate Emergency and are working on a climate action plan coming next year. 
Though not enough on their own, these actions are examples of the kind of commitment the travel industry needs to slow global warming and become more resilient. You'll find more positive examples in our growing list of organizations taking action.
The cultural shift toward equity and regenerative tourism is gaining momentum, and we believe travel must lead in these areas. There remains enormous potential within the travel industry and the act of travel itself to build a more just, sustainable, and vibrant world. That is why we work toward a better future through travel.
In her 2010 book, A Paradise Built in Hell: The Extraordinary Communities that Arise in Disaster, Rebecca Solnit wrote that disaster doesn't sort people out by our preferences for social change, but instead "it drags us into emergencies that require we act, and act altruistically, bravely, and with initiative in order to survive or save the neighbors, no matter how we vote or what we do for a living." We continue to bring empathy and a humanitarian approach to our work in the new year, whether or not we face literal disasters.
I am excited about what 2022 will bring and am proud to work alongside our team and clients. We thank each of our inspiring clients for another courageous year and wish you a restful and joyful holiday season. 
To our talented and remarkable team: This only begins to describe the incredible work we've done together and my gratitude for the leadership you bring to the travel industry. Thank you.
– Rodney Payne, CEO