In this moment of COVID-19 crisis, is your DMO's strategic planning on hold?
Temporarily pausing your DMO's strategic planning to take care of urgent needs is understandable. In many places, tourism businesses are closing, travel has ceased, and DMO funding is being threatened. You have a lot to manage. Before long, though, decisions about your destination's future will need guidance from a well informed, long-term strategy.
During the first session of our live Virtual Forum events, Chief Strategist William Bakker gave destination marketers a keynote presentation on strategic planning. He outlined a clear-eyed approach toward your DMO's future – even amid the daily pressures of doing business and living life during a pandemic.
Here are four key takeaways for your DMO's approach to strategic planning during COVID-19.
1. Find space away from the day-to-day
The proactive approach begins here. Everyone in tourism is facing a rapidly changing crisis. There are many factors to consider on a daily basis. But it's very important to create some space away from that day-to-day churn of decision making, says William. "Start thinking strategically about what's next in the short term and also in the long term." To do that, you'll need to set aside some time.
2. Create a data framework
Use some of that time away from day-to-day decisions to become more informed. Learn about different possible scenarios and where they could lead. As Switzerland Tourism said recently in another webinar, "In times of uncertainty, data matters." Your DMO will need to gather the data that is relevant to your region in light of the larger crisis.
3. Develop plans based on scenarios
The data you gather will help you understand potential scenarios. Your planning doesn't necessarily need to be detailed, William says. "For some of our clients, we have created a range of scenarios based on a one-page strategy framework." (You can find support for your DMO here.) This way, you can quickly communicate what you've learned and also identify the key assumptions, messages, and target audiences.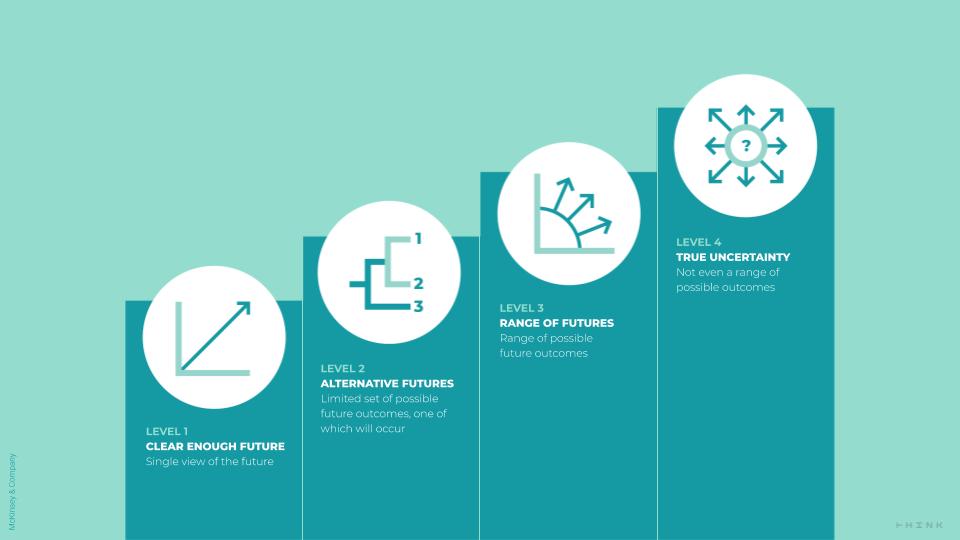 4. Be ready to execute
Your strategic framework and scenario planning will eventually lead to action. Prepare your team and keep tourism partners updated on your efforts. That way, when the time is right, you can start supporting your industry and local community further.
Click here to see William's full Virtual Forum presentation and slides on destination marketing strategy.
Support for your DMO
From Bermuda to California to Campbell River, our team helps tourism destinations respond to crises and work toward recovery with poise and confidence. Speak to us to learn about our collaborative approach to strategy, communications, and creative solutions or click here to send us your RFP.