Reduce tourism leakage with long-term strategic goals and new success metrics.
When tourism revenue is funnelled to outside economies, the knock-on effects in your destination are widespread. Tourism leakage leads to problems like fewer job opportunities for residents and smaller budgets to build and maintain tourism infrastructure. These struggles also challenge how DMOs measure success. New metrics must acknowledge economic value as part of a system that goes beyond revenue to include social, cultural and environmental well-being.
Beyond adopting new metrics, here are some ways your destination can help retain tourism revenue to benefit both your local industry and the wider community.
Restrict the number of all-inclusive resorts
In most all-inclusive package tours, about 80% of travellers' expenditures go to airlines, hotels and other international companies instead of local businesses or workers. Aruba Tourism Authority, a participant at Destination Think's international Forum 2016 event, sought to address this imbalance with a cap on all-inclusive resorts. Tourism and travel contribute 91% of Aruba's gross domestic product (GDP) – the second-highest percentage worldwide. Considering Aruba's high level of dependence on the tourism industry, it was imperative to formulate a policy that met island residents' needs.
Empower locally-owned accommodation providers
A hotel owned by an international chain will send profits back to company headquarters. It may also employ internationally trained and non-local staff. By contrast, supporting the development and promotion of locally-owned accommodation providers is one way to stop profits from flowing out of your destination. Boutique hotels that reflect the unique aspects of a place have the added advantage of improving demand for local cultural and culinary experiences. An example of this in practice is Bambu Indah in Ubud, Indonesia. In addition to local service staff, cooks and chefs, the hotel works closely with nearby industries. Local producers supply food, tradesmen build infrastructure using local materials like bamboo, and artisans create meaningful souvenirs. Hiring locally helps Bambu Indah keep revenue in-house and tell a story that celebrates the unique culture of the place.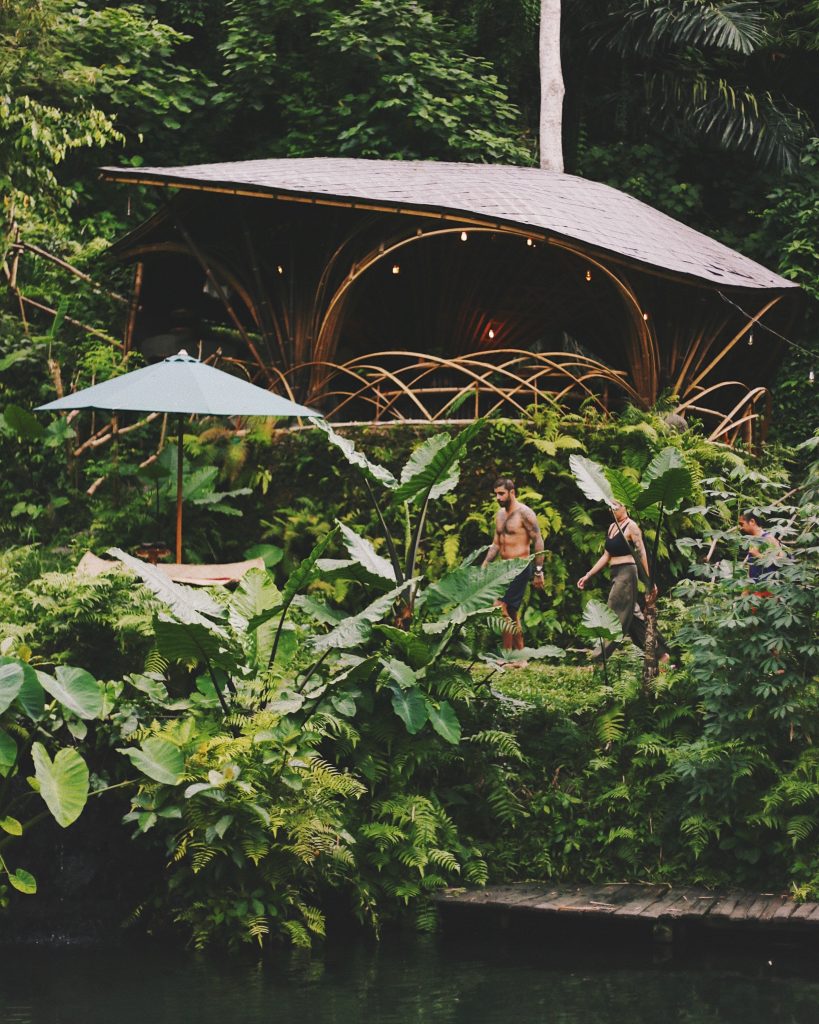 Develop initiatives that support the local workforce and wider community
Leakage also occurs when a place imports tourism-related goods, services, and labour. For remote destinations and small island nations, this is often unavoidable. Destinations and tourism businesses that collaborate with the local community are helping to address this issue. In Botswana, Vumbura Plains is part of a plan that passes on tourism benefits to five local villages, providing them with income and job opportunities. In the Bahamas, where estimates put tourism leakage at 85%, the Tru Tru Bahamian Marketplace project helps local entrepreneurs sell their services to hotels and tour operators. In nearby Saint Lucia, where up to 70% of sourced products come from imports, local producers use a WhatsApp group to sell fruit and vegetables directly to local hotels. This initiative reduces the demand for imported food, highlights quality seasonal produce, and guarantees an income for local farmers and suppliers.
Develop sustainable tourism models
Sustainable tourism strategies can go hand-in-hand with stopping tourism leakage, because they don't pass the bill to a third party. For Tourism Bay of Plenty in New Zealand, regenerative tourism and social license are the heart of their plan. Developed with Destination Think, The Love of Tourism focuses on visitors who will treasure the place they love, support local businesses and give back to the community.
By keeping revenue in the destination, you can reinvest it into the community and local environment. The American Prairie Reserve is a great example of this. Any income from visiting travellers goes straight back into supporting conservation efforts and surrounding communities through job and education opportunities.
Prioritize niche tourism over mass tourism
A strategy based on interests or niche tourism that encourages respect for a place can reduce the risk of tourism leakage. With a niche strategy, it's more likely that revenue will stay local.
By contrast, mass tourism is associated with large-scale leakage. Since international companies lead in this sector, revenue from mass tourism is likely to leave your destination.
Niche tourism strategies attract travellers with specific passions who seek out the unique assets of your destination. This includes supporting locally-owned and operated businesses, rather than the generic experiences often associated with mass tourism. Niche travellers are also willing to spend more on memorable experiences.
For example, the Tour of Flanders cycling race in Belgium attracts amateur cyclists from as far away as Japan. For these guests, the bucket list experience of following the same course as the cycling pros is too attractive to pass up. Bermuda Tourism Authority's initiative for kiteboarders shows another example of matching a passionate group to their dream destination. Developed and led by Destination Think, the kiteboarding campaign engaged 90% of the target market. Distance, money and time matter less when people can live their specific passion on a holiday.
Stopping tourism leakage requires long-term strategic goals and new success metrics. Use a holistic approach that focuses on niche markets, supports local businesses and workers, and protects your destination's unique social and natural assets. By doing so, you'll keep more tourism revenue in-house and support the wider community for generations to come.
Support for your DMO
From Bermuda to California to Campbell River, our team helps tourism destinations respond to crises and work toward recovery with poise and confidence. Speak to us to learn about our collaborative approach to strategy, communications, and creative solutions or click here to send us your RFP.
Feature image credit: Avel Chuklanov, Unsplash