"We have to be much more collaborative than in the past."

– Amy McInnis, Tourism Saskatchewan

Amy McInnis is the Manager of Marketing for Tourism Saskatchewan, the provincial destination marketing organization (DMO) in charge of leading its industry through the COVID-19 crisis. Like many of her counterparts, Amy faces the challenges of supporting local tourism, mitigating economic damage, and managing her destination's reputation during a difficult time.

In this interview, Amy tells us about Saskatchewan's challenge and how collaboration with Destination Think has provided "a lot of firepower" to help her see the way forward.

Monika Malczynski, Client Strategist at Destination Think: Can you share a little bit about yourself and your role within your DMO?
Amy McInnis, Manager of Marketing at Tourism Saskatchewan: I have been with Tourism Saskatchewan for 10 years, starting off in a consumer marketing role. I have had the good fortune to be encouraged to move around within the organization. I've worked within travel media, travel trade and I've also worked in product development. I manage a team of 11 staff.
How has COVID-19 uniquely affected your destination and organization?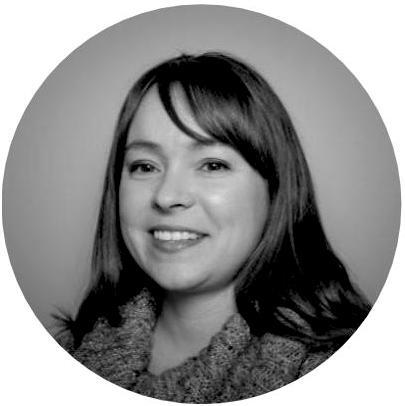 Tourism Saskatchewan is incredibly fortunate that our funding has remained intact and that we are fully staffed to face the challenges that COVID-19 has presented. Obviously our strategy and marketing plans, as envisioned, have been completely upended. Nothing is business-as-usual. We've had to pivot very quickly into a different strategy for recovery. We have businesses that will not open during this busy summer season.

A phased approach to opening presents challenges for marketing. There isn't a whole lot to market at the beginning, and, as we roll out, we could face restrictions again. Our marketing campaigns and tactics need to be more adaptable than ever.

We have to be much more collaborative than in the past. One good thing about a situation like this is that we have a small team compared to many destinations. It makes us very nimble. We're able to mobilize a very talented team within marketing and communications and very quickly align towards our goals.
What kinds of questions have you been asked from industry partners? What are tourism partners looking for from you?
Tourism partners are looking to Tourism Saskatchewan for guidance. In the early days of COVID-19, it was how to approach speaking to your audiences. There were a lot of questions around communications. Should we stop communicating? Should we stop posting on our social channels? Do we stop everything? We've had to spend a lot of time coaching and guiding industry to maintain their communications and create a different approach.

One of the approaches is to highlight the human element in our communications, talk to our past travellers and advocates, and get them speaking about us.

They are also looking for guidance on who those resilient travellers and those new markets are. I think we all recognize that our target markets from three months ago won't be the same.

The industry is looking to us more than ever to develop collaborative marketing efforts because they just don't have the resources to invest anymore.
What is the single biggest challenge your organization or tourism partners have faced during COVID-19 so far?

The biggest challenge was the feeling of hopelessness. With limited resources, our industry members just didn't know where to focus their time and effort.
Our work with Destination Think on the strategy side, and the resources behind these efforts, will be very helpful here. We can educate our industry on the approach we're taking.

What unique value did Destination Think provide? How has our collaboration allowed you to plan for the future?
Working with the Destination Think team on identifying strategies for different scenarios, across multiple timelines has been very beneficial.
We rely on Destination Think's expertise to be able to help guide us, to not only market our destination, but to look at our destination in a different way. Look at who our travellers are with a different lens, and ways in which we can differentiate ourselves post-COVID.
It really does help us to prioritize our work and our resources moving forward. It helps us to get a little semblance of control in a very uncontrolled time.
How has Destination Think's work empowered you to be able to communicate concise information to your industry?
The content playbook we are working on with Destination Think is going to give us comfort in the direction we are taking, and be able to rationalize our marketing strategy and tactics as we move forward with the industry. They are going to look to us to answer, "What are you doing? Who are you targeting? What should I be doing?" It really provides a lot of firepower for our industry and for our team as well.
What is the biggest learning or take away so far in dealing with the COVID-19 crisis?
I'm amazed by the resilience of the industry. No matter what has gone on, they have adapted and are still very much cheerleaders for tourism, their communities and the province.

It's a good reminder that we will get through this, and, yes, things are going to change. But that's not all bad. I'm really positive about the future of our industry.
This interview has been edited for clarity.
Feature image credit: Tourism Saskatchewan
Support for your DMO
From Bermuda to California to Campbell River, our team helps tourism destinations respond to crises and work toward recovery with poise and confidence. Speak to us to learn about our collaborative approach to strategy, communications, and creative solutions or click here to send us your RFP.