The success of your destination hinges on the way people feel about travelling there. Visitor sentiment directly impacts your place's reputation, along with every part of destination management, from place branding to communications. 
"Visitor sentiment" is another way of saying "how people feel and what they say about a place" and, these days, hundreds of leading destination marketing organizations (DMOs), destination marketers and managers use Tourism Sentiment Index (TSI) to clearly measure and understand how people really feel and what they find most remarkable about their travels. This is incredibly important data for effective destination management. TSI is the only sentiment analysis purpose-built for this industry. The data reveals which experiences visitors love most, which rank in the top percentile globally, and how your destination is trending compared to competitors. 
Here are six ways destination marketers use Tourism Sentiment Index to their advantage.
1. Celebrating destination success and communicating the value of investments
Destination marketing organizations (DMOs) use TSI to loudly and proudly celebrate what their destination does well. Taking the time to acknowledge these achievements is crucial to the morale of a place and can re-energize tourism stakeholders. 
 "Residents in our workshops often tell us that they feel better about their place because people choose to visit," says William Bakker, Chief Strategist at Destination Think 
The insights from online sentiment can prove the value of investments in destination marketing and spotlight which aspects of the destination and DMO's work drive performance. For example, Visit Sunshine Coast, Australia, generated tens of thousands in AEV (Advertising Equivalent Value) following its world-leading TSI score announcement. Local businesses, the state tourism board, and mainstream media all picked up the story and championed the region's success. The Sunshine Coast website also greets visitors with this success story as soon as they arrive on the homepage.
Visit Mississauga, Canada, is one of many TSI customers to recognize and celebrate their success with their TSI Leading Places badge. The use of this badge in digital and print ads also helps to strengthen the credibility of advertising.
As Visit Mississauga's CEO Victoria Clarke told the Globe and Mail, "TSI's analysis of millions of conversations shows the city's undeniably positive reputation for dining. In this case, food-lovers boost that destination's reputation enough to give it a high ranking among Leading Places." 
2. Measuring destination brand
Your destination brand is built from the stories people tell about your destination and their experiences, so being able to measure how people feel about your destination and its assets is a game-changer. 
The influence of word of mouth on every step of the path to purchase is immense. With the increasing understanding of this fact from DMOs, using TSI as a destination brand KPI makes perfect sense. For example, the national DMO of South Africa Tourism now relies on TSI as their primary brand performance KPI.
"TSI is the exclusive brand measurement tool used by South African Tourism to measure the destination brand performance and to measure visitor perceptions. We will be sharing TSI results with the National Department of Tourism to help provide valuable insights on a regular basis and collaborate on the same dataset to have a unified approach to destination brand management and monitoring."
– Kaizer M. Dhliwayo, Research & Insights, South Africa Tourism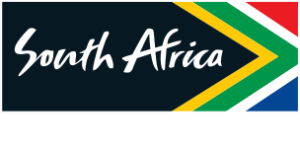 3. Measuring destination development
Tourism Greater Geelong & The Bellarine have a well-defined corporate plan that outlines their growth strategy for their visitor economy. Their team understands that, for the destination's brand to be successful, it has to attract the right visitors that love and appreciate what the region has to offer. By tracking and measuring visitor sentiment and positive word of mouth, they can be accountable for making progress towards their goal of a TSI score of more than 55. 
Similarly, Queenstown, New Zealand, has an organizational goal to raise TSI by +2 points across ten tourism assets per year. They aspire to be the "most loved mountain bike destination in the southern hemisphere." By measuring this specific passion point through TSI quarterly rankings, they can see where they rank as voted by positive visitor word of mouth.
4. Measuring campaign impact
Some destinations are using TSI to understand performance pre-campaign, then again post-campaign. This allows teams to add depth and insight to traditionally important but sometimes narrow metrics such as clicks, impressions, bed nights and visitor spend. This is especially powerful when your campaign seeks to impact a specific experience or aspect of your destination experience, as TSI measures fifty categories of assets, ranging from dog sledding and surfing to airports, hotels, and accommodation.
For example, Discover Surrey, Canada, analyzed performance around their 2021 restaurant campaign, "The Spice Trail." The campaign saw a huge increase in visitor sentiment, rocketing above the provincial (state) average. The investment in marketing focused on Surrey's food scene has, in turn, boosted positive word of mouth across many other tourism assets and their overall visitor sentiment (TSI score), which was close to double that of the provincial average during and post-campaign activation. 
TSI's ability to identify and show performance results helped Tourism Surrey demonstrate the campaign's success to local stakeholders, council, and even the provincial assembly. 
"Destination Think put Surrey on the top 15 most-loved destinations in Canada for 2021 based on their Tourism Sentiment Index. Surrey's amazing food options were one of the main reasons that people love to visit the city." 
– Stephanie Cadieux MLA South Surrey, BC, Canada | Source: Facebook
5. Comparative analysis and identifying product development opportunities
Using TSI to evaluate where a destination is performing compared to other destinations can help identify development opportunities and enhance the visitor experience.
For example, Michelle Murphy, Visitor Economy Manager at City of Melbourne, Australia, notes that TSI has allowed her to: 
"…compare one-on-one with other key cities across the world. This has allowed us to promote Melbourne's strengths and identify opportunities to enhance our visitor economy."
6. Enhance business cases to win funding 
Charting how events affect positive visitor sentiment over time is invaluable — so much so that some destinations are using TSI analysis to support their business case for funding. For example, several North American destinations use sentiment data to secure recovery relief funding from state and federal governments due to unforeseen natural disasters. TSI data helps win cases as it paints a clear and unified picture for all tourism partners to see. By highlighting the aspects of a place that need the most support, DMOs can allocate funding appropriately and help support and improve the destination experience over time. 
Featured image: Yingchou Han on Unsplash